Poland is the latest country to reject genetically modified organisms (GMOs) in their food production, thus exercising a right granted to all EU member states earlier this year.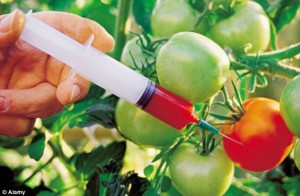 Poland is the 11th country so far to officially abstain from using GM food approved by the European Commission. In a drive to address national concerns, in March Brussels authorised countries to opt out of genetically engineered crop cultivation if such a step is to be taken as a safety measure to protect not only human health and the environment, but also consumer interests and the internal market.
Poland is among countries such as Hungary, France and Greece that prohibit already authorised crops and those still pending approval. Meanwhile, Belgium and Britain have chosen to restrict cultivation to particular territories.
Once the European Commission has processed the opt-out requests, it hands them over to companies trading GMOs. "We have already dealt with applications issued by Greece and Latvia, in other cases, our work is still in progress," said Enrico Brivio spokesman for the EU's environment commission.
EU member states have until 3 October to make the GMO-free list.