Plateau State Government says it will prosecute defaulters of building and town plans because such acts obstruct quick response to fire outbreaks and other emergency situations.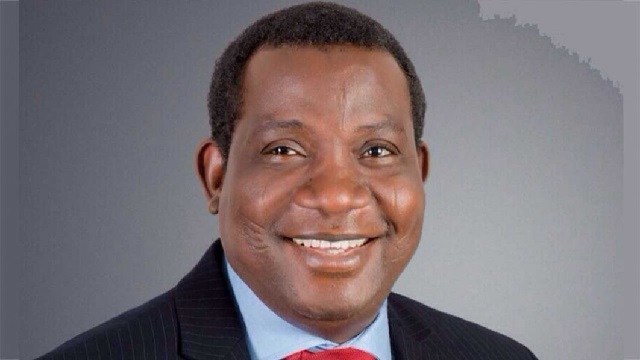 Gov. Simon Lalong stated this during the inauguration of a fire fighting truck deployed to the state by the Federal Fire Service on Wednesday, June 16, 2021 at the Government House, Jos.
Lalong said that fire disasters had caused enormous losses and brought untold hardships to people, adding that such incidences could be mitigated with quick responses, especially where there were passages for the fire trucks.
"I have therefore directed our development control agency, the Jos Metropolitan Development Board (JMDB), to intensify the prosecution of offenders who fail to comply with building plan approvals and town planning provisions.
"We must stop those who insist on endangering the generality of citizens simply because of their selfish desires.
"Henceforth, all building approvals must comply with fire safety protocols as provided in the Building Code. Applications which fail to provide fire safety measures must not get approval to build," he said.
The governor also directed JMDB to conduct periodic inspections as measures to ensure that people complied with fire safety standards.
He said that non-adherence to safety protocols and urban planning regulations was sabotaging efforts by the fire service to improve in the discharge of its duties, especially justifying its deployment of more fire trucks .
Lalong urged the people of the state to provide fire fighting facilities such as fire extinguishers in their houses and offices to reduce the losses before the arrival of fire fighters.
"If we fail to take personal responsibility, avoidable damages will be recorded with regrettable loss of lives and property," he said.
He thanked President Buhari for providing fire trucks across the 36 states, saying the country was still recovering from the economic down turn caused by COVID-19 which, he said, should not be compounded by fire disasters.
The governor appealed to the Federal Government to deploy more Rapid Response vehicles including an ambulance to Plateau, assuring that the state government would collaborate with the service to build the capacity of the State Fire Service in responding to fire disasters.
In his remarks, the Controller General of Fire Service, Dr Liman Ibrahim, said 106 fire fighting trucks were being distributed nationwide, with additional 96 purchased to mitigate fire incidences and ensure the safety of lives and property.
"When we start taking delivery of the second batch of the fire trucks, I am bringing two more fire trucks to Plateau," he said.
He called for the enlistment of fire volunteers in the state, who would be trained to augment the service in extinguishing fire, to reduce loss of lives and property.
By Martha Agas