Vice Chancellor, Plateau State University (PLASU), Bokkos, Prof Yohana Izam, on Monday, May 24, 2021 inaugurated a 1,800-tree planting campaign to ensure environmental degradation is halted in the institution.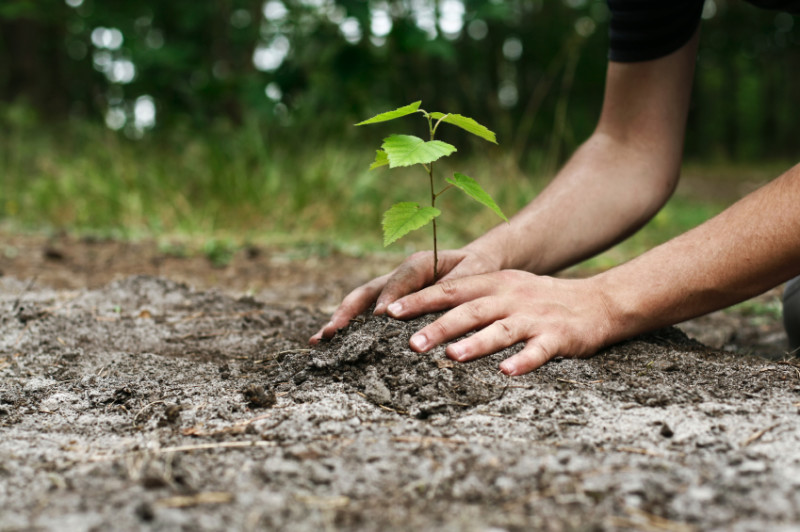 Speaking during the inauguration at the university in Bokkos, Izam said the benefits of tree planting include revitalising the soil, reducing the rate of erosion and checking windstorms.
"We hope that it would unfold a safe and serene environment for not just academic pursuits but beauty to behold," he said.
The VC, management staff, students and members of the university community attended the colourful event, which was initiated by the VC at the beginning of his tenure, in the institution.
This is the second time of such tree planting campaigns, with 100 level students. The first being the one carried out by the 1,500 newly admitted students, in the 2019/2020 academic year,
Izam declared, "The event has now become a tradition of the university and we expect students to take the campaign serious more so that the university is located in an open space with indices of violent wind and rainstorms that often result in damage of infrastructure.
"Our target is planting of 10,000 trees in some a couple of years in answer to this challenge.
"Besides, trees are symbols of a good environment, as they release oxygen for the good of humanity," he said.
The VC charged the students to learn from the patience and perseverance of trees which, when planted, take time to mature and become beneficial to humanity.
According to him, "as you plant these trees, you should also work towards studying so hard and graduate with flying colours and be the expected leaders of tomorrow."
Also speaking, the Head of Environmental Unit of the institution, Mr Vivian Lar, commended the VC for introducing the historic tree planting campaign in 2018.
"The world is today facing severe consequences of climate change and PLASU is a victim, therefore the campaign will help students know the importance of Green Vegetation," Lar stated.
The climax of the event was the enthusiasm displayed by management and the band of 100 level students, who took turns to plant their own trees.
By Thompson Yamput