A retired don, Prof. Oladele Osibanjo, has said that the ultimate solution to curbing plastic waste is for firms generating them to switch from non-biodegradable polymers to biodegradable polymers.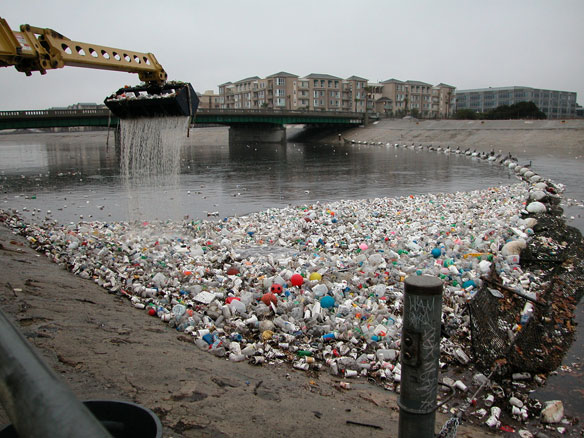 Osibanjo, a retired Professor of Chemistry, said this in an interview with the News Agency of Nigeria (NAN) on Wednesday, August 22, 2018 in Lagos.
He noted that food and beverages companies as well as packaging firms were the greatest culprits generating single-use non-biodegradable polymers.
The don said that because switching to biodegradable polymers would take time, the firms could, in the interim, put in place a "take-back or collection system" for the waste generated by their products.
"Water sachets are the cheapest and handiest non-biodegradable waste. Every minute daily about one million water sachets are thrown away to the environment.
"Companies should transit from use of non-biodegradable polymers to biodegradable polymers.
"However, because they need to source for these polymers, they should put in place a take-back or collection system for the waste of their products rather than people throwing them anywhere.
"The plastic waste collected can now be re-used in making new products; that way, you are turning it over for recycling and re-using.
"That is one effective way of reducing nuisance and environmental pollution caused by plastic wastes practiced all over the world.''
Osibanjo said that if plastic wastes were taken away from the environment, they would not cause harm anymore.
He, however, stressed that the ultimate solution was for packaging companies and manufacturing firms to change to bio-degradable polymers.
According to him, this is because over a period, there will still be some that cannot be recycled anymore, and one will have to look for other uses for those.
By Chidinma Agu