Bothered by the fact that Nigerian cities may have failed to provide for and promote an environment sustainable for living, work and recreation, settlement development practitioners have taken up a campaign to address the unsavoury situation.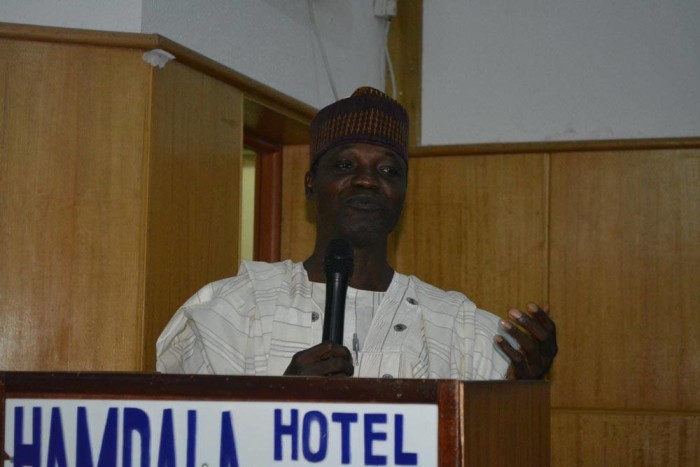 Under the aegis of their umbrella association – the Nigerian Institute of Town Planners (NITP), the city planners are using the occasion of their yearly meeting and conference to beam a light on the issue. The 46th Conference and Annual General Meeting (AGM) of the NITP has "Making Cities in Nigeria Functional" as its theme, and will hold in Ilorin, Kwara State October 27th to 30th, 2015.
Apart from taking stock of developments in the profession as well as welfare of the practitioners, the conference will attempt an overview of the functionality element of cities with a view to making them facilitate growth and development.
Chairman, Organising Committee and First National Vice-President of the NITP, Luka Achi, said: "The focus of this year's theme is on making settlements in Nigeria functional. The human settlement is expected to provide and promote an environment suitable for sustainable living, work and recreation. In Nigeria, this dream has continued to be an illusion as settlements of various sizes and characteristics exhibit elements of disjointed and dysfunctional space use and inter-relationship.
"The impact of this can be observed in the absence of physical plans, poor transportation and related services, absence of social amenities and services and a general neglect of the socially disadvantaged group of the society. Where these plans exist, they are either distorted or not complied with."
According to Mr. Achi, settlements are the centres of human survival and progress. "These investment, social development and cultural imprints evolve over time. The role of Planning is to ensure that these elements of human settlement progression are promoted through plans and development and control so as to ensure conduciveness, progress and fairness to all; and are sustained in the interest of future generations," he added.
National Publicity Secretary of the NITP, Effiong Akpan, stated: "The goal of this year's conference is to take an overview of the functionality elements of our cities with a view to exploring the application of physical planning strategies so as to make them functional and thereby facilitate growth and development of the human settlement in all its ramifications. To this extent, a practical experience sharing by the relevant stakeholders will be an added dimension to this programme."
Nationa Secretary, Alex Ogbodo, stressed: "In fulfilling one of its objectives of traing and dissemination of information on the profession, the Institute organises National Conference and AGM every year during which issues of national importance and relevance are discussed, and recommendations are forwarded to government and other stakeholders for consideration and implementation with a view to facilitating organised growth and development in our nation."