Jude Okonkwo is a Lagos-based banker who resides in Surulere on the Mainland. Besides the traffic congestion, he considers power supply as a major worry since moving to Lagos nearly two decades ago. Though he has developed some sort of a thick skin to the erratic delivery, what he has been battling with entails achieving energy efficiency in his home.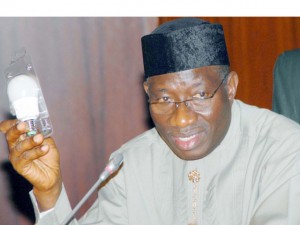 Five years ago, he was privileged to learn about the topic through a colleague. Impressed, Okonkwo set out to be domestically energy efficient, albeit at a cost. Immediately, he changed all the incandescent light bulbs in his three-bedroom bungalow apartment to the compact fluorescent ones; potentially saving, according to scientists, 82 percent of energy.
But, alas, instead of his light bills reducing, they shot up. Puzzled, he made inquiries and discovered that the power authority officials were generating estimated bills and not doing a proper assessment of his energy consumption. The scenario persisted despite several complains.
Then, as a way out, he applied for and obtained the pay-as-you-use (or prepaid) meter.
But catastrophe struck a few months later when, all of a sudden, a power surge from the neighbourhood's transformer occurred and damaged the meter. The development has left him at a crossroads over the much-vaunted campaign on energy efficiency, which entails improvement in practices and products that reduce the energy necessary to provide services.
The concept is gaining prominence nonetheless, thanks to a $3 million initiative launched in May 2011. Titled: "Promoting Energy Efficiency in Residential and Public Sector in Nigeria," the programme is being promoted by the United Nations Development Programme (UNDP) and Global Environmental Facility (GEF).
Apparently in line with one of the scheme's four components that seek to enhance stakeholder capacity to understand the concept, nature and potential of energy efficiency, a national summit (the second in the series) held last week in Abuja, the Federal Capital City.
Stakeholders observed with concern at the close of the two-day event that, besides the fact that energy supply in the country is inadequate and thus far from efficient, many Nigerians do not have access to prepaid meter.
They flayed the Power Holding Company of Nigeria (PHCN), saying its services are at variance with the use of energy saving bulbs, which get damaged from the power firm's incessant voltage fluctuations. They likewise frowned at the fact that the cost of energy saving lamps is relatively high compared with that of incandescent lamps.
"Climate change is one of the greatest threats facing the world today, Nigeria inclusive, and this is mainly caused by greenhouses gases (GHGs) as a result of energy generation. If we save energy and reduce wastage by using efficient appliances, we will increase access to electricity in Nigeria," they submitted in a communiqué.
Participants then called for intensive awareness creation and sensitisation on energy efficiency best practices; declared that regulatory agencies have a critical role to play in ensuring that only energy efficient appliances are in the market for patronage; urged government to make policies in the area of standards and label and develop frameworks for enforcement; suggested that government should adequately address cost and quality of energy efficient appliances; and, encouraged Ministries, Departments and Agencies (MDAs) as well as organisations to carry out energy audit and to adopt energy efficiency and best practices.
Besides clamouring that energy efficiency best practices should be mainstreamed into the housing policy, they charged government to put in place a policy to gradually phase out incandescent bulbs, while providing incentives for large scale energy consumers to retrofit their obsolete appliances with energy efficiency ones.
"Nigerians need to change their lifestyle by changing the way we consume energy. It should be made mandatory for utility companies to provide prepaid meters to all consumers. Certain percentage of interest from electricity sales should be set aside by government to promote energy efficiency," declared the participants.
The forum had "Promoting energy efficiency for national development and environmental sustainability" as its theme.