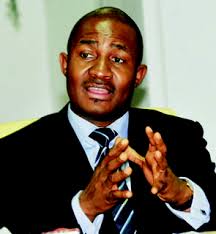 The Executive Secretary, Nigerian Christian Pilgrim Commission (NCPC), Mr John-Kennedy Opara, on Monday said that the commission would not compromise standards in its preparations for the 2014 Oct./Dec. pilgrimage.
Opara said this at the opening of the 2014 retreat of the commission in Abuja.
He said the management of the commission would not breach its regulations in the screening of intending pilgrims and the selection of ground handlers, air carriers and the medical team.
"You are witnesses that our proposal six years ago for Christians Pilgrims Family is now a reality: the structure we put in place for screening helps ensure that only genuine intending pilgrims participate in our pilgrimages.
"Our stakeholders: the Christians tour operators, air carriers, ground handlers and others increasingly appreciate our commitment and our agreed standards, and give us their cooperation'' he said.
Opara said that the commission would continue to improve on the administration of pilgrimage to make the exercise most rewarding for all pilgrims.
The NCPC boss, however, solicited the efforts of all stakeholders in the sector to enable the commission discharge its responsibilities to Nigerians at all times.
"We will create a conducive atmosphere for pilgrims to experience Divine Encounter.
"We will ensure that the opportunity God has given us is used to impact lives of those entrusted to us; especially by our life styles'' he said.
"Let us understand that as leaders, we cannot divorce ourselves from the affairs or governance of this great nation.
"The future of our nation tilts on balance, we must resolve to be part of the process.
"We must register to vote; our wives and husbands, families and congregation members too.
"That is the only way to vote godly men and make policies that will move Christian Pilgrimage and Nation forward,'' said the scribe.
Opara said that Christians must continue to press on, despite distractions and inconveniences, stressing that it is in continuity that victory is won.
The secretary said that Christians should lay aside every weight that may hinder the achievement of the goal of improving private/self sponsorship and our pilgrimage operations.
He also said they must fervently seek God's benevolences during this retreat, adding that the Commission will continue to use pilgrimage for moral transformation, rebirth and welfare.
The News Agency of Nigeria (NAN) reports that the Chairman and members of the board were among dignitaries at the retreat. (NAN)