A professor of Petroleum Engineering, Prof. Wunmi Iledare, says the Federal Ministry of Petroelum Resources needs to be rebounded to fit into the recommendations of the Petroleum Industry Bill (PIB) currently passed by the National Assembly.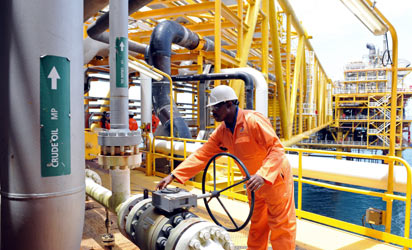 Iledare made this known while analysing different portions of the bill in an Interview in Abuja, on Sunday, July 11, 2021.
Both chambers of the National Assembly on July 1 passed the PIB currently awaiting harmonisation before assent to by the president.
"First, the institution of the minister is of great concern. I hasten to say that the capacity in the Ministry of Petroleum is limited and not equipped to support the functions of the office of the minister in PIB 2020.
"The ministry needs a reconfiguration, restructuring and rebounding in order to support the PIB demands for policy sustainability beyond a one term minister in the office,'' he said .
He said that the bill seemed to have settled for two regulatory institutions, adding that some coordinations among the instructions should be envisaged.
He noted that selection of members of board of the authority, the regulatory body by political appointment instead of qualifications seemed like jobs for the "boys".
On host community development, he described the framework in the PIB as laudable.
"However, even if NASS settles at last for five per cent of the preceding year Operation Expenses (OPEX), it will not resolve the ownership agitation.
"I just cannot comprehend why it is constitutional to surrender 30 per cent of Production Sharing Contract (PSC) of Petroleum Operations (PO) for frontier explorations but NASS cannot surrender 10 per cent of royalty for Human Capital Development (HCD) instead of five per cent of OPEX.
"It seems like selective interpretation of the constitution to me,'' he added.
Explaining the 30 per cent of PO share for NNPC frontier exploration he said it was not 30 per cent of NNPC profit was earmarked.
"It is not 30 per cent NNPC profit that is earmarked. It is also not a coup against any section of country please, as suggested by some analysts trying to sow seeds of discourse.
"In my opinion, certainly the optics look unbelievable to sound minds including PWI.
"As an educated elite, with 40 years of following the industry policy and technical operations, this earmark reflects a sort of political power arrogance in the minds of the minority.
"It is perceived to be a display of the arrogance of the political power of the majority setting a funding mechanism to "chase the wind."
"Apart from the conjectural constitutionality of spending federation money before it gets into the federation account, it does not seem to make economic sense.
"More so, with the results energy transition dynamics looming larger than life. Even if it seems to be politically expedient for now, the expediency may not be sustainable beyond a political cycle
"Political power is just too transient for such sentimental actions to be sustainable. The provision needs to be expunged,'' he said .
On NNPC limited, he said that the idea was noble but did not see the full removal of its agency role.
"I am also shocked at the prescription of 10 per cent management fee, which was rejected in the Petroleum Industry Governance Bill (PIGB).
"Of course forcing NNPC to incorporate IJVs does not to me show a commitment to the full commercialisation of NNPC with limited political interference.
"I know NNPC was fully engaged in this process, perhaps, he who pays the piper ended up dictating the tune,'' he said.
He commended the effort of the Nineth Assembly in succeeding where the Eight failed, noting that the flaws in the bill could have been avoided if the  latter had allowed its technical advisory team to continue the journey with them to the end.
He added that the fiscal framework looked generously competitive, attractive and progressive, but did not see fiscal neutrality and optimisation of mutuality of interest.
"It is badly too skewed to the investors at the expense of the government.
"No Hot Temperature (HT) for a relative de-risked deep water all because there is now a progressive deep water royalty scheme with  a cap of 7.5 per cent irrespective of fiscal arrangements.
"Of course I understand it was zero before this reform, but it should have been progressively set at 10 per cent for investors in a concessionary arrangement framework,'' Iledare said.
Iledare, former President of Nigeria Association of Energy Economies (NAEE), said that government should have used the reform to get out of the direct EP funding through JV or PSC altogether.
He added that an Asset Management Company outside NNPC would enhance Nigerian National Oil Corporation's (NNOC) effectiveness and efficiency.
"That was what the Eight NASS did.
"Too much government involvement, more than 60 years after the first oil, beyond governance, regulatory, and administration, is no longer good for Nigeria Oil and Gas.
"Of course a National Petroleum Company for commercial national energy security might be tolerable.
"I am not in any way asking to sacrifice a good bill for a non-existing perfect bill. I have only brought out some observations for consideration in order to achieve equitable, efficient, effective and ethical implementation strategy,'' he said.
By Edith Ike-Eboh