A host of rural community dwellers in Delta State is benefitting from an initiative designed to reduce greenhouse gas (GHG) emission, save time and money spent on firewood, curb respiratory diseases and enhance the education of the girl-child.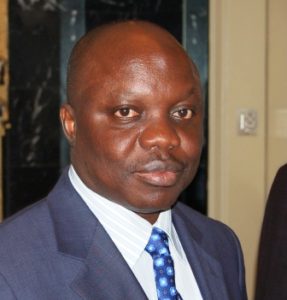 A collaboration involving the Climate Change Department of the Delta State Ministry of Environment, United Nations Development Programme (UNDP) and Ecobank is improving household energy efficiency through the provision of locally fabricated eco-stoves in some rural communities.
The scheme, which is an offshoot of the state's Women Climate Change Adaptation Project, commenced recently with community mobilisation and sensitisation in the three communities of Emonu, Ebor and Ugono-Orogun in Ughelli North Local Government Area (LGA) of the state.
The later phase of the project, which held 11th to 12th September 2014, entailed training/orientation of local stakeholders on the production of the stoves at Ebor Orogun Community, which was facilitated by officials of JIL Environmental Services and EnviruMedic.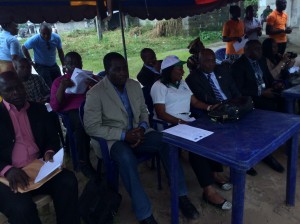 Permanent Secretary, Delta State Ministry of Environment, Felicia Adun, described the training and production of energy efficient eco-stoves as one of Quick Win Projects for mitigation and adaptation to climate change being executed in vulnerable communities. Others are tree planting to form a green belt, installation of bio-sand water filter and biodigesters, provision of solar water heater, solar borehole treatment plants and solar refrigerators in primary healthcare centres across the state.
She said the projects are part of a programme tagged Territorial Approach to Climate Change (TACC), which seeks to reduce vulnerability of local communities to the "anticipated impacts of climate change and develop a low carbon and climate resilient society."
The added: "The TACC programme thus far recorded a huge success as it has come up with very useful and tangible outputs such as the completion of a Biophysical and Socio-Economic Assessment of the nexus of Environmental Degradation and Climate Change in the state which has generated data and information necessary for an evidence-based policy making, programme planning and development."
Team Leader, Environment/Sustainable Development at the UNDP, Muyiwa Odele, described climate change as a global phenomenon that is not limited to only Nigeria. Saying that women are mostly affected by the effects of climate change, he reminded the gathering of the extensive flooding in 2012 that effected several states including Delta.
But, according to him, climate change also offers an opportunity for people to become owners of their own destiny.
He said: "You need a lot of resources to do this, hence this partnership. You are being trained now so that you can manufacture the stoves yourselves. If you now know how to make the stoves, you can make them for yourselves, and even make more to sell to other people and make money for yourselves.
"But take note that it is your project, not ours. So you need to keep and preserve it well."
Regional Head, Edo/Delta, Ecobank, Famous Ajemrona, described the project as one of the banks numerous attempts to promote environmental upkeep. He added that the success of the project would encourage the bank to do more.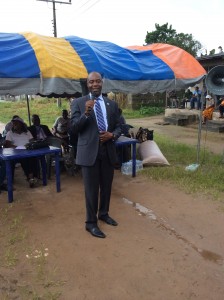 "So we charge you to pay a lot of attention to the training so that it becomes a success. If you do it well, Ecobank might have no choice but to establish a branch in this community," he added.
A woman leader in Emonu Orogun Community, Grace Osajoku, while testifying to the eco-stove, said that she now uses considerably less firewood "to conveniently fry more bags of garri."
She went on: "The eco-stove is really effective. As I fry garri, I don't feel the heat or smoke anylonger. We are really very happy. Even the garri we fry using the eco-stove is better. However, we find it difficult to get the clay (for the manufacture of the stoves), especially when it rains. Now that we have experienced this, we do not wish to go back to our old ways of cooking."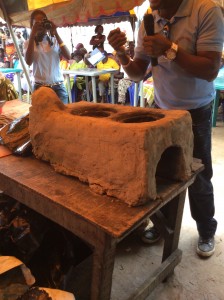 Chief Executive Officer of EnviruMedic, Monday Itoghor, while demonstrating how the stove is manufactured, disclosed that the major raw material is clay, which is processed and moulded to a stove with the desired numbers of burners and a chimney that will direct the smoke away from human contact. He said one can be built within a week as time is needed for the moulded clay to set and dry.