Contracting Parties to the Agreement on the Conservation of African-Eurasian Migratory Waterbirds (AEWA) are set to take stock of international conservation efforts over the last 10 years and decide on the future focus of agreed transboundary measures under the treaty.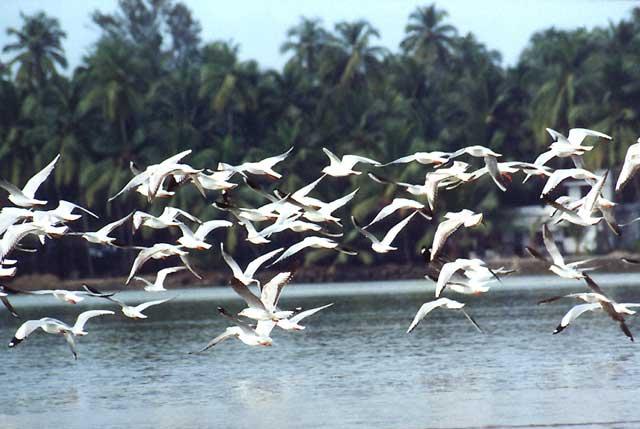 The stock-taking session will hold at the 7th Meeting of the Parties (MOP7) to the AEWA, which is administered by UN Environment. The AEWA MOP7 holds in the South African city of Durban from December 4 to 8, 2018. The theme of the meeting is "Beyond 2020: Shaping flyway conservation for the future".
Seventy-seven countries and the European Union have signed the environmental and intergovernmental treaty, which is dedicated to the conservation of migratory waterbirds and their habitats in Africa, Europe, the Middle East, Central Asia, Greenland and the Canadian Archipelago.
Waterbirds such as pelicans, cranes, storks, ducks and waders are said to face a wide range of threats, including habitat loss and degradation, illegal killing, pollution, climate change, bycatch, collision with powerlines and wind turbines, as well as disease. Actions to address these threats will be the focus of the conference, it was gathered.
Some MOP7 key topics include:
Strategic Plan & Plan of Action for Africa: Adoption of a new Strategic Plan (2019 – 2027) plan to guide future conservation efforts;
Presentation of the AEWA Waterbird Conservation Awards;
Seabirds: Priority actions to address plastic pollution, oil spills, mining, human disturbance, wind turbines, overfishing, bycatch, invasive predators, climate change;
Plastics and Waterbirds: Incidence and impacts (presentation of a new report);
Climate change and waterbirds: establishing climate resilient migration routes;
Conservation Status Report, 7th Edition: overview of 254 AEWA species; and,
Priority actions against the decline of waterbirds: International Species Action Plans for the Dalmatian Pelican, White-headed Duck and Velvet Scoter will be tabled for adoption by Parties.
The AEWA is considered one of the most focused environmental treaties, where activities implemented under the AEWA Action Plan directly contribute to achieving the United Nations Sustainable Development Goals and the UN Aichi Biodiversity Targets.