Climate Scorecard, a citizen-based effort to monitor and report on efforts to implement the Paris Agreement, believes that President Donald Trump does not get the Paris Agreement or American resolve to ensure that the Agreement succeeds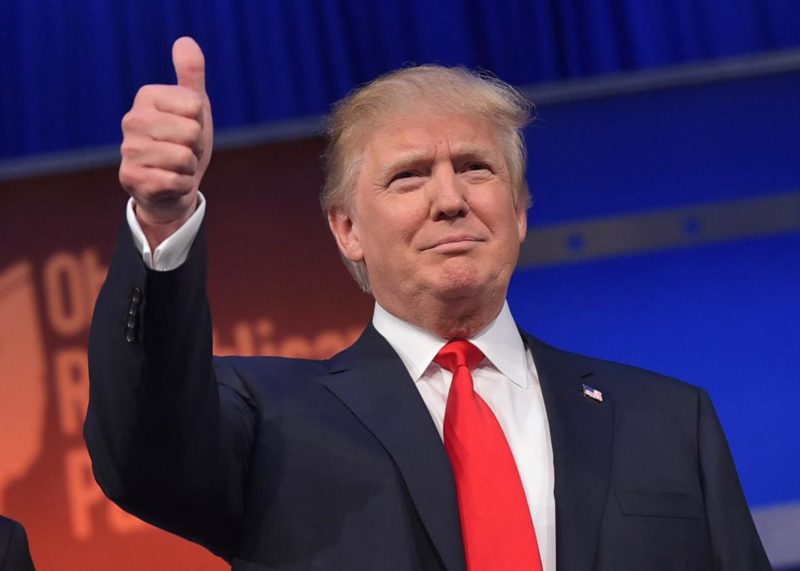 The rest of the world is aware that US President Trump does not get the Paris Climate Agreement. His decision to withdraw the United States from the Agreement betrays a lack of knowledge, not just about climate change, but about what it means today to be a country in an interdependent and interconnected world.
The Paris Climate Agreement is a voluntary agreement that 195 countries have signed because it represents a realistic way of cooperating to solve a global problem. A global problem cannot be solved by a single country acting on its own. President Trump's stated concern is that the Agreement will force America to do things that are not in its interest. But this is not true. The Agreement does not compel America to do anything other than what it thinks is reasonable to contribute to the global goal of limiting global warming to 1.5 degree Celsius. This is the atmospheric tipping point beyond which scientists tell us that global warming will cause irreversible harm to the planet. Under the Paris Agreement, each country is asked to pledge what it can do in a fair and transparent way to reduce emissions. The expectation is that over time countries will continue to reduce their emissions until the Agreement's global goal is met and the planet's well being is preserved for future generations.
The Paris Agreement is about doing what is needed to solve the human-caused problem of global warming; but it also is about the need for countries to collaborate to solve global problems. We are living in a world where the sovereign rights of nation-states are no longer absolute and unassailable. Climate change and a growing list of other problems challenge countries to work together, and challenge leaders-including Donald Trump-to care about what happens in the world and to participate in collaborative efforts with other countries to make the whole planet a better and safer place.
President Trump unfortunately does not get this. By withdrawing the US from the Paris Agreement he is denying the science behind climate change and saying that America can solve this problem on its own. Trump says that the US will renegotiate the Paris Agreement so it is a better deal for the US. But he does not get that the Agreement, as it stands, is already in America's favor. It will help prevent American cities from drowning, forests from burning, and farmland from drying up. The Agreement will do this, not just because of what happens inside the US, but also because of what other countries do outside the US.
Trump states that America will lose jobs through the Paris Agreement, but studies show that America will in fact gain jobs through shifting to the cleaner energy sources needed to reach the Agreement's global goal, such as solar and wind. For example, the US natural gas industry employs 362,000 workers, solar 374,000 and wind has 102,000 jobs, according to an Energy Department report. Coal companies employ 160,000 workers-a number which has been in decline for decades.
Trump says that China and India will gain subsidies through the Paris Agreement but the Agreement contains no such subsidies. Trump says that the Agreement will force the United States to pay billions of dollars to support its implementation, but the only financial aspect of the Agreement is the Green Climate Fund, a voluntary effort to raise funds to support the impact of climate change on the poorest nations. It is totally up to each country whether it contributes to such a fund.
Trump's decision reveals (yet again) his short-term, misguided, go-it-alone, American-centric, irrational, point of view.
Climate Scorecard is a citizen-based effort to monitor and report on efforts to implement the Paris Agreement by the leading greenhouse gas emitting countries in the world.
In the 18 months since the Agreement was signed Climate Scorecard has found that most countries are working hard to honor their commitments. There are some countries that are even doing better than expected, such as China, India, the European Union and, until last week, the United States.
However, even though President Trump withdrew the US from the Paris Agreement, American efforts to implement the Agreement are increasing at a sub-national level. States like California, New York, Massachusetts, and Vermont and cities like New York, Boston, San Francisco, and Pittsburgh are moving ahead to implement programmes that will honour the Obama administration's commitment to reduce greenhouse gas emissions in the US by 28% below 2005 levels by 2025.
US-based corporations like Exxon/Mobil, Walmart, Apple, and General Electric recognise that stabilising our climate makes good business and economic sense. Seeing that renewable energy is the future, they have reasserted their commitments to help achieve the goals of the Paris Agreement.
These efforts demonstrate that American states, cities, and businesses see what President Trump does not; that the Paris Agreement is a crucially important effort by the countries of the world to cooperate with one another to solve the human-made problem of climate change that affects all of them. President Trump does not get the Paris Agreement or American resolve to ensure that the Agreement succeeds.