Delegates from across the African Union gathered in Dar es Salaam, Tanzania, for the first AU-IBAR Pan-African Donkey Conference, to discuss the future of donkeys on the African continent and a 15-year ban on donkey slaughter.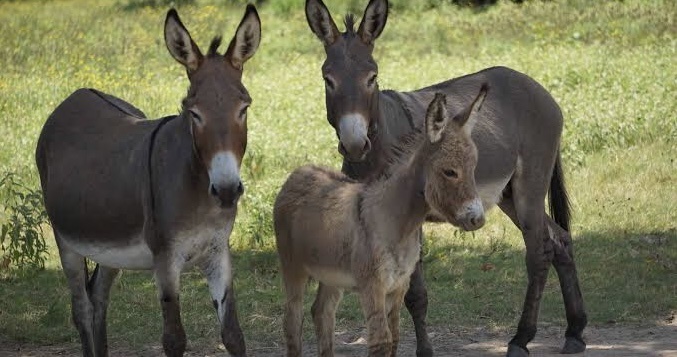 Ms Janneke Merkx, Tactical Response Officer at The Donkey Sanctuary, said: "Donkeys are in crisis in Africa, and The Donkey Sanctuary fully supports the recommendations outlined in the Dar es Salaam Declaration."
Merkx said that a 15-year moratorium on the slaughter of donkeys for their skins, was exactly the type of decisive action that must be taken if they were to protect donkey populations on the African continent and protect the communities and livelihoods that depended on them.
Further requests made of the African Union Congress by the Declaration include developing policies, strategies, programmes, and legislation on donkey exploitation at national and regional levels.
She said it was to accelerate efforts in mobilising resources for a coordinated programme on the development of the donkey.
Merkx stated that the resulting declaration – known as the Dar es Salaam Declaration on Donkeys in Africa Now and in the Future – recognised the socio-economic importance of donkeys in Africa.
The declaration expresses deep concern about the unsustainable use and exploitation of the donkey as species.
"To curb this unsustainable exploitation and protect donkey populations within Africa, the delegates drafted a declaration."
The declaration called on the African Union Congress to propose a 15-year moratorium (ban) on the slaughter of donkeys for export of skins and other donkey related products.
She also presented the findings of three recent reports into the donkey skin trade, including the first two reports in the Global Trade in Donkey Skins: A Ticking Time Bomb series.
"The first – The Donkey Skin Trade as a Trojan Horse for Wildlife Trafficking – identified an irrefutable link between the trade in donkey skins and the trade in other illegal wildlife products, and the second.
"Biosecurity Risks and Implications for Human and Animal Health on a Global Scale detailed the significant risk of zoonotic disease posed by the trade.
"The third report – Myths or Money? Challenges and Limitations of Donkey Farming – further outlined the unsustainable nature of farming donkeys for skins," she explained.
Additionally, the declaration highlights the alarm felt at the rapid decline of donkey populations due to demand for ejiao, a traditional Chinese remedy derived from donkey gelatine, believed to have health properties.
Studies by the world's largest equine welfare charity, The Donkey Sanctuary, found the ejiao industry was a significant driver behind the nearly five million donkeys slaughtered globally every year.
By Abujah Racheal