Achieving global biodiversity targets will be a strong contribution to realising the 2030 Agenda for Sustainable Development, said Dr. Cristiana Paşca Palmer, newly appointed Executive Secretary of the Convention on Biological Diversity (CBD), to United Nations Secretary-General, António Guterres, in a meeting held on Friday, April 7, 2017.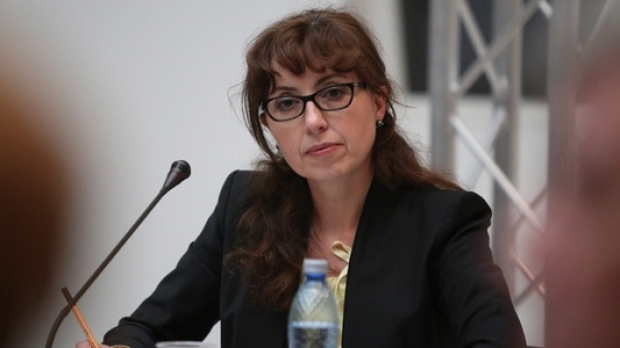 In her first meeting with the Secretary-General, Paşca Palmer, the former Romanian minister of Environment, Waters and Forests, said her top priority is to raise the profile and political visibility of the CBD while working cooperatively with other entities across the UN system in order to achieve the Sustainable Development Goals (SDGs), including those for which biodiversity plays a key role, such as goals 14 and 15.
Paşca Palmer said, "We discussed the ever-evolving issues surrounding biodiversity and and its growing complex challenges around the globe, including the strong inter-linkages between ecosystems resilience, peace, security, and more broadly, the resilience of the human systems. In this vein, the link between biodiversity and food security was flagged as a key issue. We agreed that the July 2017 session of the High-Level Political Forum, the United Nations central platform for following-up the implementation of the universal Sustainable Development Goals, represents an excellent opportunity to highlight the benefits of mainstreaming biodiversity into key sectors such as agriculture and fisheries.
"It was uplifting to know that the Secretary-General shares my concern and genuinely cares about the state of biodiversity and how it affects every single living being on Earth. I left New York inspired and hopeful about the work that lies ahead and how we can make a difference under the new UN leadership."
The United Nations Biodiversity Conference held in Mexico in 2016 focused on mainstreaming biodiversity into agriculture, fisheries, forestry and tourism. The mainstreaming theme will continue in December 2018, in Egypt, at the next UN Biodiversity Conference, which will focus on expanding the mainstreaming biodiversity agenda into other key sectors such as, energy and mining, infrastructure, manufacturing and processing, and health.
In light of this, Guterres and Paşca Palmer also discussed the contribution of this theme to the 2030 Agenda for Sustainable Development and exchanged views on the potential road map towards the conference in Egypt, as well as the subsequent meeting of the parties, to be hosted by China in 2020.
Guterres highlighted the opportunities presented by the upcoming 12th session of the United Nations Forum on Forests in May 2017 as well as The Ocean Conference in early June 2017 to promote biodiversity and its links to sustainable development.