Pakistan's northwestern province, Khyber Pakhtunkhaw (KPK), has planted an unprecedented one billion trees in just more than two years and surpassed an international commitment of restoring 350,000 hectares of forests and degraded land.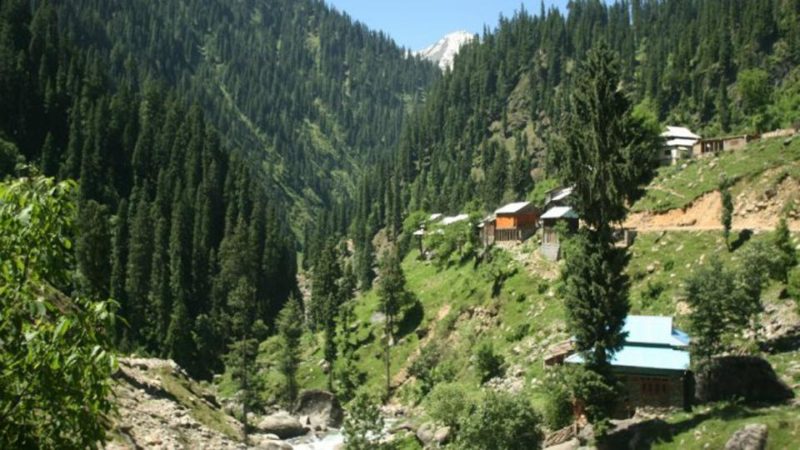 The massive effort aims to turn the tide on land degradation and loss in the mountainous, formerly forested KPK, which lies in the Hindu Kush mountain range.
Imran Khan, head of the Pakistan Tehreek-e-Insaf (PTI) party governing the province, launched the reforestation campaign, dubbed "Billion Tree Tsunami," in 2015.
Goal reached early
The cricket-star-turned politician reveals to VOA that the goal of adding one billion trees by planting and natural regeneration had been achieved in August, 2017, well ahead of the original deadline of December 2017.
He says his party plans to organise a special event in Islamabad in August to celebrate the successful completion of the project, and experts as well as foreign diplomats will be invited.
"We will show them by coordinates, on Google map you can go and see where these trees have been planted, one billion trees, this is now the model for the rest of Pakistan," Khan said.
High deforestation rate
Pakistan is seventh on the list of the countries mostly likely to be affected by global warming and has one of the highest deforestation rates in Asia. Decades of tree felling have reduced the country's forests to less than 3% of its land area. About 40% of the remaining forests are in KPK.
Khan hopes his reforestation drive will decrease the effects of global warming and natural disasters like floods that cause devastation in KPK and elsewhere in Pakistan every year.
"If you plant trees, we have discovered, by the river banks it sustains the rivers. But most importantly, the glaciers that are melting in the mountains and one of the biggest reasons are because there has been a massive deforestation. So, this billion tree is very significant for our future," Khan says.
Courtesy: VOA