As Nigeria continues to explore actionable ways to address the menace of climate change, one of the greatest challenges experienced in the drive to achieve this is gross division among various stakeholders sitting on different ends of the negotiation table.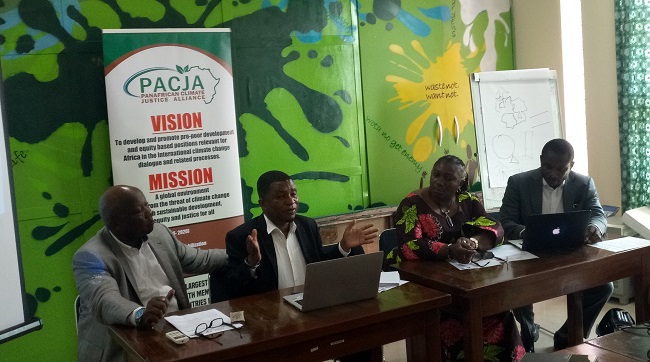 In a bid to address this, Pan-African Climate Justice Alliance (PACJA) through the Climate and Sustainable Development Network of Nigeria (CSDevNet) recently developed a framework for a stronger coalition for key stakeholders and more efficient delivery by other active organisations.
Civil society organisations (CSOs) are said to play a vibrant role in addressing issues around climate change and sustainable development.
The PACJA/CSDevNet framework was determined during the National Consultative Workshop on Nationally Determined Contributions (NDCs) and Talanoa Dialogue held in Abuja on Tuesday, August 28, 2018.
Facilitated by PACJA's Secretary General, Mr. Mithika Mwenda, the entire coalition was at the the end of the day redistributed across six sectors namely: Finance, Gender, Adaptation, Mitigation/Energy, Media/Information, and Intergenerational/Innovative Technology.
The heads of the newly created sectors, known as "Conveners", will work closely with the CSDevNet board in implementing the numerous PACJA programmes in Nigeria
According to Mwenda, the newly designed civil society framework will accommodate many other stakeholders across the six geo-political regions of Nigeria to act in the national interest in implementing the Paris Agreement in the country.
Furthermore, he said, this will afford organisations an opportunity to work collectively as against working in silos and together strengthen engagements to timely actualise the implementation of the NDCs in the five priority areas: Energy, Oil & Gas, Agriculture & Land use, Power, and Transport.
The National Consultative Workshop had "Accelerating NDCs & Paris Agreement Implementation in Nigeria" as its theme.
By 'Seyifunmi Adebote, Abuja