The Executive Director of the Pan African Climate Justice Alliance, Dr Mithika Mwenda, has said that global solidarity is in short supply and preventing robust responses to COVID-19 and climate change, which together are wrecking communities across Africa and the rest of the world.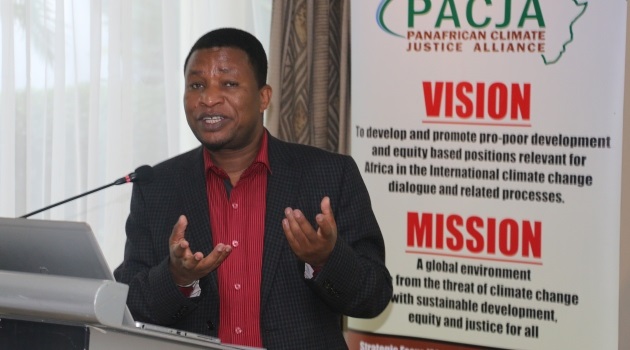 In a statement issued at the Ninth Conference of Climate Change and Development in Africa holding in Cape Verde, Dr Mwenda said delays, particularly by rich countries, to address the climate crisis and the uneven access to COVID-19 vaccines currently facing the global South all indicate the lack of political will to address problems that primarily affect poor countries.
PACJA is a key partner in the CCDA-IX, which among others, is galvanising African voices ahead COP 26 billed for Glasgow, UK, in November 2021.
The summit is taking place against reports by the Intergovernmental Panel on Climate Change (IPCC) concluding that the world has done a bad job trying to reduce global warming. The report predicts irreversible change may happen earlier than predicted – by mid-century – with devastating impacts, especially in Africa.
COVID-19 recovery is also expected to shape negotiations and decisions, at least indirectly.
He said: "Our discussions on this beautiful island of Sal will no doubt strengthen the African voice at COP26, which as you may already know is crucial for rekindling global action to address climate change, which has been handicapped in the past two years by the COVID-19 pandemic.
"The theme of advancing a just transition that delivers jobs, prosperity, and climate resilience in Africa, is at the core of our work as climate justice advocates.
"Recently, we have been advancing the approach of locally led actions, which we believe ensures that climate actions are just and respond to the needs of African communities.
"We are therefore glad to note Cape Verde is now getting 60 percent of its energy from renewable sources. In Kenya, our organisation has helped bring together communities and the private sector to face the dual impact of climate change and COVID-19 on fragile communities."