Gov. Adegboyega Oyetola of Osun has urged residents of the state to cooperate with government in prevention of flood disaster and other environmental hazards.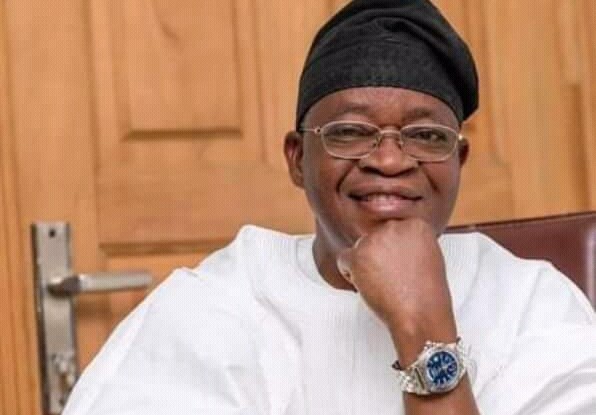 Oyetola made the call  during an engagement meeting with the Young Farmers Association (YFA), Osun Chapter, on Thursday, September 2, 2021 in Osogbo, the state capital.
The governor was represented at the event by his Special Adviser on Civic Engagement, Mr Tunbosun Oyintiloye.
Oyetola said that cooperation of the residents was needed to prevent havocs, which flooding could wreck on commercial and economic activities  in the state, if not well managed.
The governor added that all hands must be on deck to prevent any form of environmental degradation, that could bring untold hardship on the residents.
He said that residents should not be left out in government's ongoing efforts to make the state flood-free.
The governor urged them to live up to their civic responsibilities by supporting the government in every step targeted towards prevention of environmental hazards.
"Residents have important role to play in avoiding all sorts of environmental degradations by being conscious of acts that can stimulate environmental hazards.
"They must avoid reckless dumping of refuse on waterways which can cause flooding," the governor said.
Oyetola also said that government was aware of the fact that resources must be dedicated towards better irrigation system to improve food production in the state.
Earlier in his remarks, the State Chairman of YFA, Mr Titus Oyekunle, said that flooding was affecting their businesses, especially fish farming.
Oyekunle appealed to government to assist farmers  with relief package to cushion the effects of flooding on their farming activities.
He commended the governor for prioritising welfare of the people of the state as well as embarking on other development projects across the state.
By Victor Adeoti