With less than one week to go, the Global Fight to End Fossil Fuels has registered over 400 actions, marches, rallies, and events around the world. These mobilisations against fossil fuels are coordinated by more than 780 endorsing organisations, and are expected to draw millions of participants from September 15 to 17, 2023.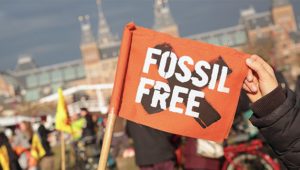 The actions are part of a mass global escalation demanding a rapid end to fossil fuels in a just and equitable manner ahead of the UN Climate Ambition Summit on September 20 in New York. UN Secretary-General, António Guterres, has called on world leaders to make ambitious commitments to phase out fossil fuels.
The historic global mobilisation renews and reinforces the coordinated efforts focused on ending the era of fossil fuels. The scale of the mobilisation and the urgency of the moment, according to the promoters, underscore the devastating impacts of recent record-breaking heat, deadly floods, and increased extreme weather events.
The mobilisations are expected to draw millions of people and put a spotlight on world leaders who continue to expand oil, gas, and coal. The campaign calls for renewed commitments for a rapid, just, and equitable phase out from fossil fuels and a move towards sustainable renewables. Guterres and millions of people around the globe are putting pressure on world leaders to phase out fossil fuels and oppose the fossil fuel industry, which profits from the oppression of millions.
The promoters submitted: "The science is clear: the world needs a rapid and just transition to an efficient, fair, and universal energy system based on clean energy sources, and produced with respect for nature and the sovereign rights of Indigenous peoples and local communities. The latest data backs up the International Energy Agency finding that no new fossil fuel extraction can be developed under a 1.5°C limit, and shows that over half of existing fields and mines be shut down early while protecting workers and communities. The responsibility lies with the leaders of rich nations with a historical legacy of pollution to deliver a fast and fair phase out of fossil fuels and fund it globally."
Tasneem Essop, Executive Director, Climate Action Network, said: "July 2023 was the hottest month in recorded climate history. The unparalleled, deadly climate disasters sweeping the world seem to leave polluters unfazed. Historical emitters like Norway, the UK and the USA are announcing new fossil fuel projects even as floods, fires and heatwaves take over our lives. We take inspiration from recent victories in the Yasuni region with the people's referendum to stop oil drilling. When we the people use our collective power we can win. Let our resistance against fossil fuels in September send a loud message to the fossil fuel industry and their supporters that their time is up."
Lidy Nacpil, Asian Peoples' Movement on Debt and Development, member organisation of Global Campaign to Demand Climate Justice, said: "The world must pursue a rapid, equitable and just phase out of fossil fuels and directly transition to renewable energy. No false solutions, no loopholes, no detours through so called bridge fuels. The world can not afford any delays to reaching real zero emissions by 2050. An equitable and just phase out requires the full delivery of climate finance obligations of wealthy countries to the Global South.
"They must pay reparations for their responsibility for the climate crisis. The biggest emitters have been failing to meet their fair shares of climate actions, including their climate finance obligations. Fossil fuel corporations are expanding rather than phasing out. Governments and corporations are committing the gravest injustices to people all over the world, especially the Global South."
Catherine Abreu, Founder & Executive Director Destination Zero, Co-chair, Global Gas and Oil Network (GGON) International Policy working group, said: "Deny, delay, deceive: the desperate tactics used by desperate men to cover up the truth of climate change, crush government action, and convince us to lay the blame for the devastation we're facing somewhere other than where it belongs – squarely at the feet of the fossil fuel industry.
"The march to end fossil fuels, alongside the UN Secretary General's powerful Acceleration Agenda, is ringing an alarm that will wake the world. International consensus that we need a just and equitable phase-out of all fossil fuels is clearer than ever. It's time our climate treaties name the cause of the crisis – COP28 can and must deliver an agreement to rapidly shift to efficient, safe, renewable energy."
Seble Samuel, Head of Africa Campaigns & Advocacy for the Fossil Fuel Non-Proliferation Treaty Initiative: "The Africa Climate Summit has ended in deception. Fossil fuel interests have hijacked what was a unique opportunity for our continent to position itself as a climate and renewable energy leader. Despite this failure, the summit was a triumph for African movements, holding firm to the imperative to collectively build an Africa free from fossil fuels. We are taking this collective energy and people power to every corner of the world for the global mobilisations to end fossil fuels from September 15-17.
"This international cooperation and solidarity is vital if we are to move away from fossil fuel dependence and catalyse an energy transition that is just. Global North political leaders gathering in New York must respond to the UNSG's calls for them to shoulder their climate debts owed to Africa and the vast territories and geographies around the world not responsible and terribly impacted by the climate crisis.
"The upcoming Climate Ambition Summit must mark the commitment of wealthy countries to support the call for a Fossil Fuel Non-Proliferation Treaty, the missing mechanism for a just transition away from fossil fuels to renewable energy for all, on the scale of our planet, which is already on fire."
Lauren MacDonald, #StopRosebank campaigner UK #StopRosebank: "It is beyond hypocritical that countries like the UK, Norway, Canada, Australia, and the USA continue to allow huge new fossil fuel projects, while claiming to be leading on climate action. We know there can be no new drilling if we want a habitable world, yet politicians in these countries are still bowing to the demands of this profiteering industry that will push us past critical climate limits if allowed.
"The UK government, for example, is currently considering approving the massive Rosebank oil field which would create more CO2 emissions than 28 of the poorest countries produce in a year. Politicians in this tiny club of climate wreckers need to listen instead to ordinary people who are demanding real action now, which means stopping all new fossil fuel developments. It's time."
Asia
In Pakistan, over 3,000 people are expected to join the Pakistan Climate March organised with the Asian People's Movement on Debt and Development (APMDD) and Hari Jedojehad Committee (Peasant's Struggle Committee). The march will be held in the southern province of Sindh and seeks to highlight the losses and damages from last year's catastrophic flooding.
Farooq Tariq, Secretary General of Kissan Rabita Committee (PKRC), said: "We demand a phaseout of fossil fuels now. The fossil fuel industry and its supporters bear responsibility for the climate crisis and perpetuate a predatory and destructive economic system that harms both people and the planet. We call upon developed countries, the big emitters, to fulfill the $10 billion they promised to Pakistan immediately and to pay reparations for the loss and damage."
APMDD is also organising a climate march in the Philippines with Philippine Movement for Climate Justice (PMCJ), multisectoral coalition Sanlakas, Oriang Women's Movement, union of agricultural workers Aniban ng Manggagawa sa Agrikultura (AMA) and militant labour unions federation Bukluran ng Manggagawang Pilipino (BMP). More than three thousand are expected to join the march, which will be held in Manila, near the Malacañang Palace, the official residence and principal workplace of the president of the Philippines.
Africa
As a part of the ongoing Fossil Free Nigeria and a Fossil Free World Campaign in Nigeria, Fridays for Future Nigeria and Climate Live Nigeria will march in Abuja, the Federal Capital Territory. Around 100,000 participants are expected.
Kingsley Odogwu, National Coordinator & Country Rep., Fridays For Future Nigeria & Climate Live Nigeria, said: "What we need now is a major structural shift in our energy system. In the past this would have included the shifts from biomass to coal and then to oil.
"Today's transition is primarily driven by the need to manage climate change and decarbonise our fossil-based economies with sustainable sources of energy, such as wind and solar. Every sector that generates, transports, or consumes energy will be impacted.
"To meet the 1.5C global warming target set after the Paris Agreement and avoid the worst climate impacts, global greenhouse gas (GHG) emissions will first need to drop by half by 2030, then reach net-zero around mid-century. Therefore, a transition needs to happen fast and A Fossil Fuel non-proliferation treaty is the beginning of that transition that every Country should embrace now."
Europe
Around 200 climate strikes, marches, and rallies have been registered in Germany alone with civil society, ForFuture groups, NGOs, religious groups, and the public service labour unions. Additional actions are planned against a new LNG terminal in Rügen (Baltic Sea) by Ende Gelände, from September 22 to 24, and GreenFaith Germany.
Numerous climate action will also take place on September 16 in Bonn, host city of the UN Climate Secretariat, including at the SDG festival, BeFuture Festival (for constructive journalism), and through public climate artivism. Earlier this month, Scientists4Future issued a statement, signed by more than 400 scientists, calling on German politicians to set partisanship aside to address the climate crisis.
Sandra Prüfer from Parents For Future Germany, said: "We, as parents, cannot remain silent as the fossil fuel industry robs our children of a livable future. Yet the fossil fuel juggernaut continues on like a runaway train with our children's futures on the track. This is why we joined the growing call on governments to negotiate and implement a Fossil Fuel Non-Proliferation Treaty. A clear, global plan to phase out fossil fuels is the first part of a better story for all children."
Latin America
Declared a "biosphere reserve" by UNESCO, Yasuní National Park in Ecuador is one of the most biodiverse places on earth. In a popular consultation in  August, Ecuadorians decided to stop oil drilling within Yasuní National Park. Yasunidos, the collective which pushed for the referendum a decade, is remaining vigilant for the result to be enforced. On September 15, groups are organising an event and press conference to launch a monitoring commission to enforce compliance of the decision.
Yvonne Yanez, co-founder of Acción Ecológica, said: "On August 20, Ecuadorians voted to keep oil in the ground in Ecuadorian Amazonia. This is a declaration from the people that we want to be a post oil economy. This is a great victory, but we haven't won yet, because oil companies and Government don't want to adhere to the vote. What the Yasuni movement gives us is an opportunity.
"An opportunity to really consider what ecojustice, and a just transition really looks like, and to demand for that future. We need to be alert, be inspired but be active and not let this victory be stripped away. Be #FastFairForever and Furious. Ending the extraction of fossil fuels is essential. Ecuador's popular decision is an example to the world that with will it is possible to move towards oil-free communities."
North America
The March to End Fossil Fuels mobilisation will be on September 17 in New York City. Groups including the NAACP, Sierra Club, and Sunrise Movement have signed on to support the march and its demands for President Biden to take bold action on fossil fuels in the wake of a deadly, record-breaking summer of extreme heat and climate disasters. In addition to the 500 groups supporting the march, nationally recognised leaders including Sen. Ed Markey, Reps. Rashida Tlaib and Jamaal Bowman, Tennessee State Rep. Justin Pearson, Jane Fonda, Naomi Klein, Mark Ruffalo, and Bill McKibben are backing the march. More than 10,000 people from across the country are expected to attend.
Jean Su, Energy Justice Director at the Centre for Biological Diversity, Board Chair of Climate Action Network International, and co-coordinator of the NYC March to End Fossil Fuels, said: "The hottest summer on record is galvanising people across the globe like never before to cry out for lifesaving climate action. Biden and world leaders need to answer those cries by ending the era of fossil fuels. As leader of the world's largest oil and gas producer and the greatest historic climate polluter, Biden has power like no one else to lead the world off the fossil fuels poisoning our planet and communities. It's time he starts using them to become the climate leader we need."