The Federal Government has said that more than 100,000 people will be provided electricity under the Nigerian Energy Support Programme (NESP) through the Mini-grid Acceleration Scheme (MAS).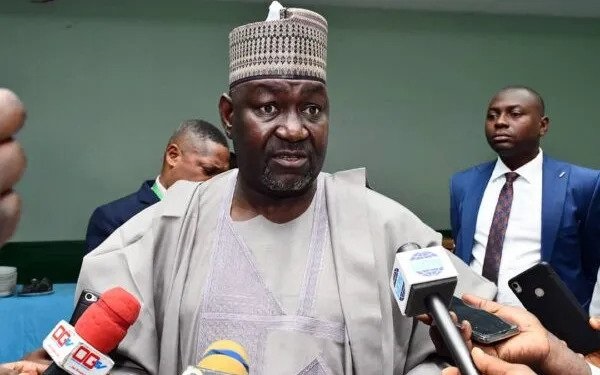 Minister of Power, Mr Abubakar Aliyu, said this at the third Edition of the Civil Society Roundtable with Stakeholders in the Power sector on Thursday, December 8, 2022, in Abuja.
The roundtable was organised by Civil Society Groups for Good Governance (CSGGG) in collaboration with the Ministry of Power.
Aliyu was represented by Mrs Titilayo Agbeyo, Director, Reform Coordination and Service Improvement Department, Ministry of Power.
He said that six Solar Photovoltaic (PV) mini grids were developed under NESP in 2020 are currently providing sustainable electricity to more than 15,000 people as at 2020.
Aliyu said under NESP, electricity has been supplied to 37 Federal Universities and seven University Teaching Hospitals across the country.
The minister listed the projects to include the provision of an independent power plant, upgrading existing distribution infrastructure and streetlights to improve security within the University campuses.
He said the project also include the development of world class centre on renewable energy for each university, adding that the projects are classified into three phases.
"The phase one of the programme was fully funded by the Green Bond issued by the Federal Government while subsequent phases are to be funded by the Nigeria Electricity Project," he said.
Aliyu said that it is obvious that creating an enabling environment was a critical component in the realisation of the country's electricity Vision 30:30:30.
He said that the vision seeks to make available Gigawatts of electricity by year 2030 with 30 per cent of the energy mix coming from renewable energy sources.
In a remark, President of GSGGG, Mr Dominic Ogakwu, said that the roundtable was aimed at provoking citizen action against epileptic power supply.
"Our belief is that this platform will serve as a wakeup call for leadership commitment and public service accountability not only in the power sector but all facet of our national life," he said.
An "Award of Excellence" was given to the minister for his performance in the power sector.
By Constance Athekame