Some residents of Oke-Ila and Ora, Ifedayo Local Government Area in Osun State have commended the European Union (EU) and the United Nations Children Fund (UNICEF) for providing potable water in the communities.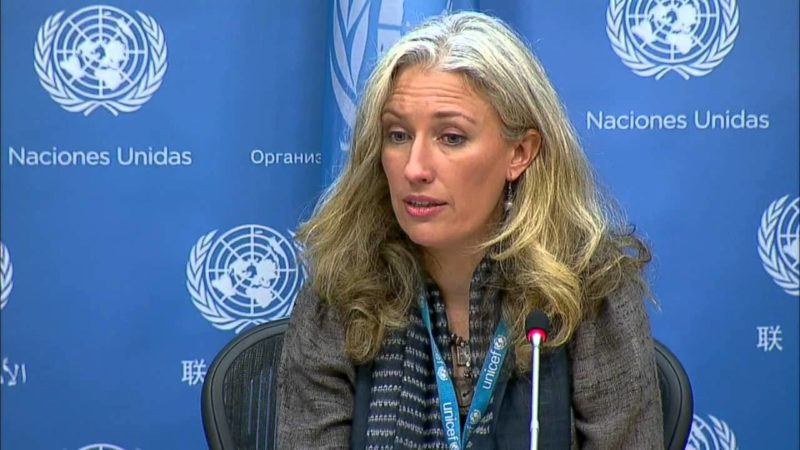 The residents, who spoke with the News Agency of Nigeria (NAN) on Thursday, September 6, 2018, said the hardship they experienced in getting drinkable water had vanished since the solar boreholes were provided.
They also said that they had been using it for their domestic chores like cooking, drinking and bathing.
Mr James Odedeji, Chairman, Water Consumer Association in the community, said the provision of the solar boreholes had decreased incidents of typhoid fever and cholera in the community.
Odedeji said the dearth of potable water, which was the major problem in the community, had become history since the solar boreholes were sunk by the EU and UNICEF.
Also, Mrs Moradeke Adeniyi, a housewife, said before the boreholes were provided, life was almost unbearable for the people.
Adeniyi said, "Water scarcity was our major problem in this community before the solar boreholes were provided.
"In the past, we had to trek a long distance to the stream to fetch water but now the story is different.
''We now get clean water from the boreholes for cooking, drinking and bathing.''
Mrs Deborah Adeshina, a health assistant in the community primary health centre, said that the provision of borehole in the centre had helped it to maintain a clean environment.
Also, Mr Adediran Adedayo, the Vice-Chairman of the council, said the boreholes had helped the rural communities to overcome the challenges of water shortage in the community.
Adedayo noted that lack of potable water was a major problem in the community but the people now no longer suffer the impact.
While commending EU and UNICEF for the construction of the boreholes, he gave assurance that the local government would ensure proper maintenance of the facilities.
Adiatu Olaposi, the General Manager, Osun Rural Water and Environmental Sanitation Agency (RUWESA), spoke in a similar manner.
The general manager explained that the EU/UNICEF Water Supply and Sanitation Sector Reform Programme II involved provision of water, sanitation and hygiene facilities in communities, schools, health centres and public places.
RUWESA's boss said 480 hand pumps and solar boreholes had also been provided to Odo-Otin, Ifedayo and Ayedaade Local Government Areas in the state.
The official said that EU/UNICEF contributed 70 percent of the cost of the projects, while the state government contributed 15 per cent.
Adiatu added that the local government contributed 10 per cent while the host communities also contributed five percent of the funding.
By Victor Adeoti