My last meeting with Oronto was barely a week before his passing. He had sent me a text message inviting me over to Abuja to discuss some issues. I had been planning to visit him, anyhow and was curtailed by his tight schedule which I abhorred disrupting. It was a delight to find this open space to see him. After spending some time with him, family and friends discussing the excellent step the President had taken by congratulating General Buhari for winning the election, we retreated into his bedroom for more private conversations.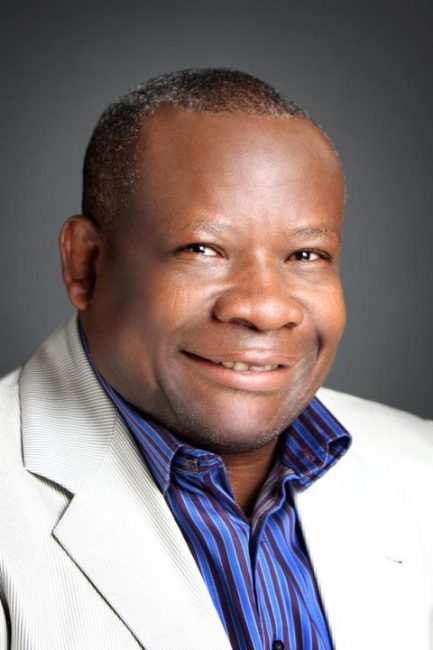 Oronto truly amazed me as he calmly talked about how Nigeria needs a strong environmental justice movement and why we must keep doing the best we can. He then went down memory lane about how we got to know each other, how we became friends and brothers. He recalled how he had to have an identity card from my architectural firm in the difficult early 1990s when being able to identify yourself in an acceptable manner could mean walking away free or being taken into the gulag by the jackboots. Not that ID cards kept us from suffering detentions and humiliations of those heady days.
We reminisced about how we started the Environmental Rights Action (ERA) and how he first served as Chief Field Officer before stepping up into the role of Deputy Director of the organisation. Until his passing in the early hours of 9 April 2015 he was a Trustee of the organisation as well as a member of its Board of Directors. I should add here that all through his days in ERA Oronto never received even one kobo as an allowance for his work. And he did work more than many others. In fact the organisation started on the principles that we would all live on the same plane as they people and communities we served. A strong foundation indeed.
Our conversation on ERA ended on the note that we must do all we can at all times to support and strengthen the organisation.
Then we began to talk about books. Anyone who knows Oronto will agree that he was an intellectual militant in the most positive and pure manner. Right from our early years together we had reached the understanding that the ecological struggle must be fought with knowledge and from a holistic platform – seeing that our lives are deeply woven into our environment in a complete and interactive manner. From that time onward we resolved to encourage scholarship among the ranks of activists and also to encourage writing and documentation. A few years ago we talked about how CDLF, his non-profit organisation, would build libraries across communities in the nation so as to encourage scholarship. Some months back and also last week, we talked about his plans to build a resource centre in Lagos in memory of late comrades Chima Ubani and Bamidele Aturu. How the ranks of committed activists are depleting!
One of the greatest books on the Niger Delta environment is Where Vultures Feast: Shell, Human Rights, and Oil in the Niger Delta (2003) that he co-authored with Ike Okonta. It is noteworthy that Ike Okonta is also a member of the Board of Directors of ERA. Ike went on to write the highly seminal When Citizens Revolt– a study of the non-violent mobilisations by MOSOP and the Ogoni people. Oronto had earlier collaborated with Nick Ashton-Jones, an ecologist and ERA Board member and Susi Arnott to write the classic The Human Ecosystem of the Niger Delta – An ERA Handbook (1998).
Oronto was a man of ideas. He was a strategic thinker whose ideas you could confidently take the bank at any time. He was one of the main authors of the Kaiama Declaration of 1998. The launching of the Declaration by the Ijaw Youth Council including the Operation Climate Change that was pursued through the ogele (an Ijaw cultural protest dance) was harshly supressed by the Nigerian military. That repression inspired my poem We Thought It Was Oil but it Was Blood (1998) that was dedicated to Oronto and the youths of the Niger Delta.
His frequent counsel was: we must choose our fights. We cannot expend our energies on everything.
While his days on this side of eternity were ebbing away he was thinking of how to set things up into the future. He was a highly charismatic and inspirational leader. His ideas helped to shape and widen our campaigns and networks.
One of the last things we discussed together was his request that I find time to speak with a lady who is writing his biography. I was privileged to do that the following morning. During that conversation I was conscious not to slip into speaking about Oronto in the past tense. And we laughed over that. It was not time for speaking in that manner! I am saddened that now circumstances force me to speak of him that way.
We chatted on. Then Oronto brought up the issue of his health. His selflessness kept this aspect to the end of our private conversation that afternoon. Intermittently he would pause to apologise for calling me up from Benin City to Abuja. My protestations that opportunities to visit with him were a delight to me did not stop him from repeating it a few more times. As he spoke he took on a serious mien and for a moment I remembered visiting him in a San Francisco hospital years ago when he began the heroic fight against cancer. When he embarked on walking around the hospital floor, as part of his therapy, it took all my energy to keep up pace with him. He was a strong man. I recall that while on that hospital bed he kept on working and writing.
Oronto informed me that on his last visit to the doctors he was told they had done all they could do. And there was nothing more for them to do. It would be a matter of weeks they had told him. In his battle with cancer Oronto never evoked or solicited pity. He was a bold, strong person.
At this point we agreed that there was a higher Physician we could hand the case over to, God. When I switched into my role as a clergy and began to assure him of the promises of God as recorded in the Bible his eyes lit up and a smile played at the corners of his lips. As I write this short piece in his honour, which is the picture of his face that I remember. Oronto's smiling face is etched indelibly on my heart. It helps to soothe the ache, somewhat. We held onto each as I prayed over the situation expressing confidence that the prognosis of the doctors could always be overturned. But things do not always go the way we desire or pray.
I confess that I felt diminished when my parents and parents-in-law passed on to eternity, but Oronto's passing hit me in a deep emotional manner that cannot be captured in words. I was visiting Lagos with my wife and we were in bed that early that morning when a call came through from Akinbode Oluwafemi, another member of the Board of Directors of ERA. Before I took the call I sensed that this could not be good news. He managed to pass the information across and said he was heading to the airport for Abuja.
My wife hugged me tightly and without saying a word it was clear that our plans for the day were to be put on hold and I had to head to Abuja myself. I am glad that Oronto's wife has remained strong and the children will find solace in the strength of their mother and the very solid footprints that their father has left behind.
Men like Oronto Natei Douglas do not die. They may no longer be visible, but their ideas, passions and inspiration live on. He lived a truly unforgettable life. He was a friend, brother and comrade. I cherish that smile from an unbreakable spirit.
By Nnimmo Bassey (Director, Health of Mother Earth Foundation – HOMEF)