The stress of carrying pregnancy, ranging from the weight of the foetus to vomiting, regular passing of urine and sometimes bleeding, tend to overwhelm even able-bodied women, how much more the physically-challenged who may be blind, lame or deaf and dumb, yet heavy with pregnancy.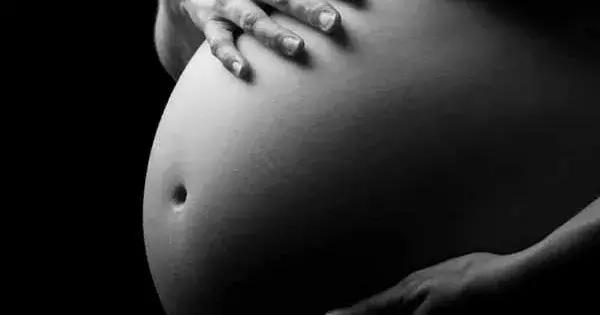 For these pregnant physically-challenged  women, one of their greatest problems is difficulty in accessing anti-natal care at hospitals, which is a key requirement in having healthy pregnancy.
The hostile nature of health workers at public hospitals and the physical or spatial design of most hospitals, some of which were not originally meant to accommodate the physically-challenged, all collude to act as stumbling block to the would-be mother.
For instance, a partially deaf and dumb woman was recently at a government hospital in Surulere area of Lagos where, for over five hours, she was completely ignored and help did not come to her.
In tears, she recounts her ordeal. "I became deaf accidentally. I was not born deaf. When I have health challenges, I go to the hospital, mostly the general hospital. When I get there, I would greet them (health workers) and they will just say, 'Go and sit down'. I will stay there for long and no help will come. I can't hear my name when they call. There's nobody to help me. Even if I say that I am deaf, it does not make any dense. So, in the hospital, we don't enjoy the experience."
Her experience is widely shared by most physically-challenged people.
It could be worse in more severe cases where the patients are completely deaf, totally blind or confined to the wheelchair.
Many of these physically-challenged pregnant women are reportedly forced to cope with inadequate health services since they cannot stand before scanners or climb into high tables, as often required by doctors during anti-natal checks.
According to another physically-challenged mother, the high rate of impatience which health workers, especially those in public facilities, show to patients tend to be more pronounced when the patient has physical limitation.
"We see hell at hospitals. One day, after a long wait without any attention, I walked up to one of the workers to explain my plight. You needed to see how she shouted at me. In high tone, she ordered me to go and sit down. I said, 'Go and sit down?' She shouted again. I was shocked. They should assist us because we are also human beings with aspirations to have our our children."
Some concerned Nigerians said that if Nigeria must reduce its high rate of child and maternal mortality beyond equiping hospitals, the unsavoury attitude of health workers must be checked.
"The bureaucratic nature of our health facilities is just too much, for a simple decision can be made quite complex. They said the matron has not come, the doctor has not come.The doctor has to sign as the case may be. So, at the end of the day, the case gets more complicated and time is going. The fact remains that women are dying," says a concerned party who prefers to remain anonymous.
A human rights activist who is passionate about issues that concerns the physically-challenged in the country, Mrs. Emmanuela Akiola, wants the comtempt which some medical personnel show to patients to be addressed by groups which regulate the operations of health workers.
"The duties of health workers should be to save lives. When you scare the patients away by your bad attitude, where do you want them to run to? Go back to the house and die there? No, it's not healthy. They should find lasting solution to this problem and they must do it fast."
A representative of the association of deaf and dumb women in Lagos, Mrs. Adedoyin Akse, popularly called "Mama Deaf", suggested steps that government could take to make healthcare easier for members of her group, to including employment of sign language interpreters and proper demarcation of roads and walkways in hospitals to make movement convenient for disabled people.
"We need interpreters. We want government to do that for us," she said.
Meanwhile, Chairman Lagos State Branch of Nigeria Private Doctors Association, Dr. Adeyeye Arigbabuowo, advised disabled people who fall victim of maltreatment at hospitals to report such to the appropriate professional bodies.
"In order to make sure customers and end users are happy, that is why the Service Chatter was created. Go there and report. That is inhuman. Even to humanity it is unfair, he says.
Addressing high rate of child and maternal mortality was one of the critical elements for achieving goal Number 5 of the Millennium Development Goals (MDGs), which is no longer operational.
Social analysts believe the aim of the National Health Act, which is to provide adequate healthcare delivery for all citizens and which is in line with the government's "Change" mantra would remain a mirage as long as those who are living with disabilities, especially the pregnant ones are continuously shunned by personnel in public health facilities across the country.
From Innocent Onoh