Sean Melbourne, Head of Climate Change and Energy (West Africa), British High Commission, speaking at the Manufacturers Association of Nigeria (MAN) post-Covid Capacity Building Programme on August 24, 2020, explores the opportunity that a clean energy transition represents for Nigerian businesses, households and consumers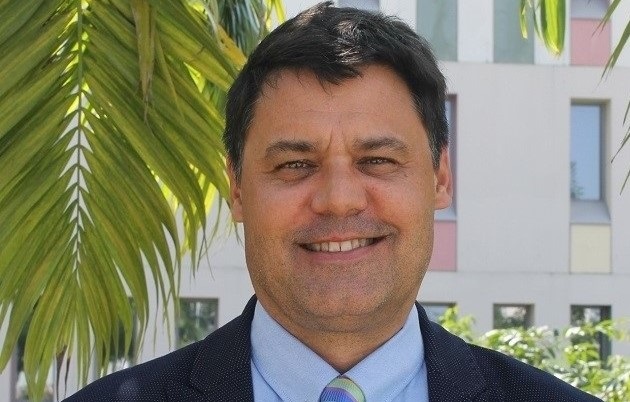 It is no exaggeration to say that the deployment of both technologies, energy efficiency and renewables, will play a critical role as momentum builds around the world towards a climate resilient zero carbon economy.
For we do not have time to waste. The science tells us that the world is heading towards catastrophic climate change and that a five-fold increase in action is required to close the gap to 1.5 degrees warming. This is of course relevant to every country and everybody, rich or poor. But as Nigeria is one of the top 10 most vulnerable countries in the world to climate impacts, it is of acute relevance here.
I want to focus on the immense opportunity that a clean energy transition represents for Nigerian businesses, households and consumers.
One of the areas of particular importance within the context of both climate change and our Covid response is energy efficiency.
It is often an overlooked and under-rated area of climate action.
It shouldn't be. Deploying energy efficiency policy in the context of economic recovery offers many quick win-win opportunities – boosting the economy, creating jobs, tackling fuel poverty – as well as meeting international climate goals.
By investing in the retrofitting of homes and business for instance, we can deliver these benefits and create large numbers of skilled and semi-skilled construction jobs, providing a quick economic stimulus and boosting consumer spending though energy cost savings.
According to the International Energy Agency, around nine to 30 jobs are created in manufacturing and construction for every million dollar invested in retrofits or efficiency measures in new builds. A separate study found that spending on fossil fuels generate many fewer jobs for the same spend (2.65 jobs).
In their Sustainable Recovery Plan, the IEA envisages that there will be $1 trillion of investment per year over the next three years, thereby creating 5.7mn jobs in building retrofits and efficient new construction.
Not only will this investment drive the longer-term stimulus required to boost the economy as we recover from Covid-19, but it will also deliver longer-term benefits for energy security and accessibility, public health and resilience, as well as reducing inequality.
As such, we should all be investing in energy efficiency, especially savvy businesses and consumers, where significant money can be made and saved.
If I may turn back to climate change for just a second, without action to address energy efficiency, the energy demand for space cooling alone will more than triple by 2050 – consuming as much electricity as all of China and India today.
That is why the UK Government, working closely with the IEA, India and the European Commission, are looking to significantly improve the efficiency of high energy consuming products such as air conditioners, refrigerators, lighting and motors.
We will do this through the Super-Efficient Equipment and Appliance Deployment Initiative – or SEAD for short. We hope Nigeria will join this initiative.
The initiative has already led to a range of regulatory, information and incentive policies to be successfully deployed around the world to raise the efficiency of energy-using products, including through Minimum Energy Performance Standards (MEPS).
There are multiple benefits:
For industry, it makes the market much simpler.
For consumers, aggregate demand for high efficiency products brings costs down, whilst yielding critical outcomes for energy access and security, as well as healthcare and resilience.
For Governments, it facilitates enforcement and oversight and can reduce the amount of low efficient products imported across borders.
Renewables
Renewables are also playing a key role in the clean energy transition. Moreover, it is happening much more rapidly than anyone thought possible.
Africa has an opportunity to leapfrog the old and polluting forms of energy of the past, much as the continent has already done with telecoms and banking, and forge a better, fairer, cleaner future – and at significantly less cost.
Not so long ago, renewables were expensive and investing in 'green' meant trading away growth. That was why many economic stimulus packages after the 2008 financial crisis were rarely green.
However, the last decade has seen huge falls in the costs of low-carbon technology. Solar PV costs have fallen 87%; onshore wind 62%; offshore wind by 56%. Consequently, two-thirds of the world's population now live in countries where renewables are already the cheapest source of new power generation. And as these costs continue to fall, renewables will soon be the cheapest source of power everywhere.
This is important for governments as well as business and consumers. Renewables generally create more and better jobs than fossil fuels. As a result of these changes, the greatest growth now comes from green growth. Misguided stimulus risks creating only stranded fossil fuel assets.
Such progress was only made possible through countries, companies and financial institutions coming together in partnership. They have deployed investment in renewables. They have spurred innovation. They have scaled up technologies. And, all ultimately working together, costs have been driven down.
We are seeing a domino effect and real momentum building on renewables, including here in Nigeria. That is not surprising given energy and transportation account for between 40 to 70% of business operating expenses here.
This momentum and the market opportunity in Nigeria, also explains why the UK Department for International Trade (DIT) has just advertised for two sector specialists in renewables, effectively tripling the number of people employed in this sector at the British Deputy High Commission Lagos. A new DIT clean growth team has also been established in Ghana to coordinate and realise the tremendous commercial opportunities across Africa as a whole.
In areas where there is an unreliable electricity grid or where there no grid, renewable energy, and in particular solar energy, often makes the most economic sense.
I was delighted therefore that the new Economic Sustainability Plan will provide five million solar home systems to households and business.
The government could further incentivise deployment of renewables through a range of other legislative and regulatory policies, e.g. by reducing and simplifying the tariff regime for critical solar products, thus enabling importation and then stimulating local manufacturing and assembly of solar panels and other solar products.
Nigeria is also endowed with renewables potential other than solar, including biomass and small-scale hydro. There's wind and geo-thermal potential in some parts of the country too. And then there's waste. A UK company, West Africa ENRG, operating in Lagos, has exciting plans to turn their successful recycling business into a waste to energy business.
To conclude, the global shift to a low carbon economy will transform many sectors, including power, transport, construction, many industries, and agriculture. And of course, manufacturing. As the biggest economy in Africa and by far its most populous, the low carbon market opportunities in Nigeria are significant. Nigeria's economy is expected to undergo massive change over the next two decades.
According to the International Finance Corporation, Nigeria's estimated climate-smart investment potential is over $104 billion through to 2030 in selected sectors.
That is worth thinking about as the world accelerates to a low carbon economy.