On Thursday, July 2, 2020, Ghana's sanitation sub-sector witnessed what some considered as a historical moment: the launch in Accra via Zoom of the 10-point manifesto, demanding action from political parties on general sanitation issues and open defecation in particular.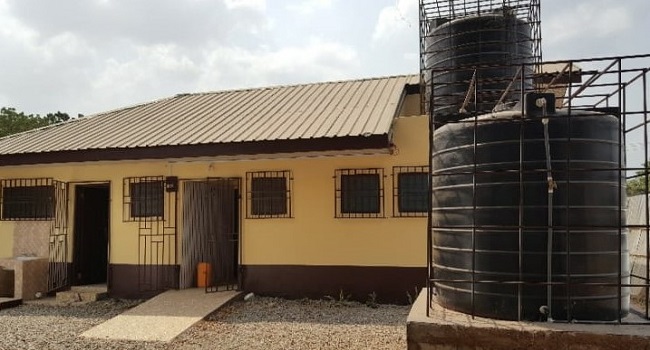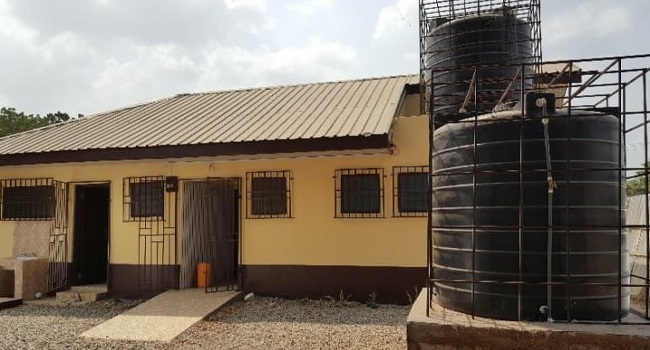 Dubbed: "The M-CODe Open Defecation Free Ghana Manifesto," the purpose is to enable political parties and governments to formulate innovate policies that can work to end open defecation in Ghana.
Developed by the Media Coalition against Open Defecation (M-CODe), the release of the manifesto forms part of the group's activities to prompt leadership to tackle sanitation issues head-on. It is also to engender community and individual sanitation responsible behaviour.
The group is, first of all, asking political parties and the government to develop a clear National Roadmap for eradicating open defecation. This is to facilitate targeted support from partners, enable a prediction of an end to open defecation in Ghana and ensure tracking of interventions.
The second demand is for the prioritisation of the implementation of the Rural Sanitation Model and Strategy (RSMS) in every region and district. M-CODe is of the view that this strategy has proven to be the only one that has so far turned more than 5,000 rural and peri-urban communities into open defecation-free (ODF) status.
Launched in 2012 by the Ministry of Local Government and Rural Development (then in charge of sanitation in Ghana), the Strategy's achievements include making the Nandom District entirely ODF with other districts like Tatale Sanguli, Daffiama Bussie Issa, Sawla Tuna Kalba, Mion, Wa West and many others on a steady path to becoming district wide ODF.
Unfortunately, other regions, mainly in the south of Ghana, have not yet had the needed partner support in investing in the RSMS. So, while the regions in northern Ghana are showing reducing trends in open defecation, majority in the south are rather showing increasing open defecation trends. The group believes prioritisation of the RSMS's implementation will ensure that all other regions left behind in this ODF agenda, come on board.
The third demand calls for emphasis to be placed on Sanitation Marketing and support for small sanitation businesses. This is needful due to dwindling donor support and competing development interventions for government's financial resources. There is evidence that very lucrative business opportunities abound in the provision of toilet facilities and sanitation services to households and institutions.
What is lacking is the motivation for small-scale entrepreneurs to pursue sanitation related businesses. So, there is the need for interested individuals to be identified and supported to establish and grow their businesses, so they can make their services available and affordable to households. To facilitate this process, government needs to provide the required policy enabling environment.
The forth demand is on sustaining the social norms campaign against open defecation started by the Ministries of Sanitation and Water Resources, and Local Government and Rural Development. M-CODe and its partners are calling for an intensified campaign that must be targeted, vigorous, education-oriented and with a patriotism appeal. Additionally, it should be well resourced and supported by prohibitive sanctions made possible by the removal of all prosecution barriers including interferences by political and other influential personalities.
The fifth demand is for open defecation to be made a critical indicator in the performance assessment of Metropolitan, Municipal and District Chief Executives (MMDCEs). They have tremendous influence over which sector receives the highest priority within their respective areas. And it is noteworthy that in the areas where open defecation is fast reducing, the Chief Executive factor is very strong. Since open defecation has almost become a national emergency, fighting the canker should be a strong MMDCE performance indicator. To this end, M-CODe has suggested that the President, who appoints the MMDCEs, should sign a performance agreement with them to end open defecation by the end of their term of office.
The sixth demand is a Presidential Special Initiative (PSI) on ending open defecation, by harnessing the economic usefulness of faecal sludge in generating energy and producing organic fertilisers to support food production. M-CODe strongly believes that if a PSI on Faecal Sludge Management is developed, it can trigger the installation of household and institutional toilets to pool faecal sludge as raw material for that industry, while minimising open defecation.
In its seventh demand, M-CODe is calling for clean and hygienic toilets in all basic secondary schools, and healthcare facilities. The group believes this can be achieved, by developing a clear roadmap with financing and enforcement strategies, to address this gap within one presidential term.
The eighth demand is a call for the establishment of the National Sanitation Authority (NSA). This will provide dedicated focus for effective prioritisation, harmonisation and coordination of issues on sanitation in general, and basic sanitation in particular, such as eradication of open defecation. The proposal is that the NSA should come with an established National Sanitation Fund, which must be fenced and used solely for sanitation interventions.
M-CODe's ninth demand is for the provision of decent toilets along all major highways in the country. It highlights the need for a government programme to provide decent toilet facilities within reasonable distances along all highways for travelers. Users may be made to pay a token for facility management as done in the very few functional privately operated facilities.
This will not only create employment opportunities for contractors and caretakers, it will also reduce open defecation, the spread of preventable diseases and the frustration of females in particular, to ease themselves on long journeys.
The tenth and final demand calls for strict enforcement of the building code to ensure that there is a standard toilet in every house. This means ensuring that every building where humans live, interact, transact business or work has adequate number of clean and hygienic toilets. These include households, educational institutions, churches, mosques, healthcare facilities, commercial buildings, shops, lorry parks, markets and recreational facilities.
M-CODe is not limiting these demands to only political parties, but to other relevant and influential stakeholders in the sanitation sub-sector. The manifesto is also to serve as a guide for the group's advocacy activities.
M-CODe was launched in September 2018, with the support of World Vision International Ghana and the Coalition of NGOS in Water and Sanitation (CONIWAS). The objective was to mount a campaign to intensify media reportage on the menace of open defecation, expose it as the riskiest of all sanitation practices that pose the greatest danger to human health, and is one of the leading sanitation challenges requiring urgent attention in Ghana.
Since that time, there has been remarkable improvement, particularly in the quality of media reportage on open defecation and general sanitation issues. It is worthy of note that this has led to the creation of a special weekly discussion programme devoted to water, sanitation and hygiene (WASH) issues on one of the nation's leading electronic media houses.
By launching "The M-CODe Open Defecation Free Ghana Manifesto," the group has taken its campaign for an open defecation free Ghana to a higher level. This has come at a time, when there is no national roadmap to eradicate open defecation.
By Ama Kudom-Agyemang