A builder and engineer in private practice, Dr. Samson Opaluwah, has been unanimously elected as the Vice-Chairman of the Council of Registered Builders of Nigeria (CORBON). The election took place during the 107th meeting of the Board on Wednesday, October 11, 2017 in Abuja.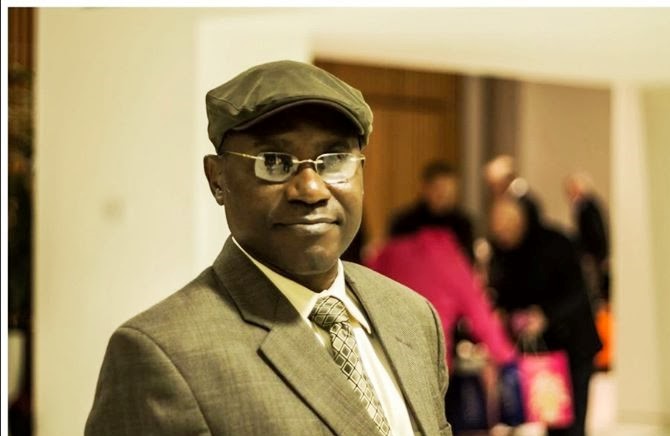 The meeting is sequel to the inauguration of the 15-member 6th Council by the Minister of Power, Works and Housing, Babatunde Raji Fashola, on July 18, 2017.  They are to serve as the governing Board for next four years.
Dr. Opaluwah is expected to, in the next four years, bring his knowledge and wealth of experience to bear in the Council's policy making and management decisions for the overall growth of the building profession in Nigeria.
CORBON describes Opaluwah as "a seasoned professional who has held very prominent positions and worked in various capacities as a builder, procurement professional and public servant".
He is a member of professional bodies such as the Nigerian Institute of Building (NIOB) and Nigerian Society of Engineers (NSE).
Established through the Builders Registration, etc. Decree No. 45 of 1989, now Act Cap B. 13 LFN 2004, CORBON is mandated to regulate and control the practice of the building technology profession in all its aspects and ramifications.
Thus, the provisions of the Act charge CORBON with the following responsibilities, among others:
To determine who is Builder for the purpose of the Act;
To determine what standards of knowledge and skills are to be attained by persons seeking to become registered as Builders and reviewing those standards, from time to time, as circumstances may permit;
To secure, in accordance with the provisions of the Act, the establishment and maintenance of a register of persons entitled to practice the profession of building and to publish, from time to time the lists of those persons;
To regulate and control the practice of the building technology profession in all its aspects and ramifications; and
To perform such other functions conferred on the Council by the Act.
On the premise of the Act and to effectively regulate building production processes, CORBON has embarked on the following:
Registration and licensing of Builders
Registration and licensing of Building Consultancy firms
Licensing of Building Trades Artisans and Craftsmen
Licensing of Companies that are involved in Building Technology services, especially Building Production (Construction) contracting.