A high percentage of skin lighteners sold worldwide contain dangerous levels of mercury, according to test results contained in a new report by the Zero Mercury Working Group.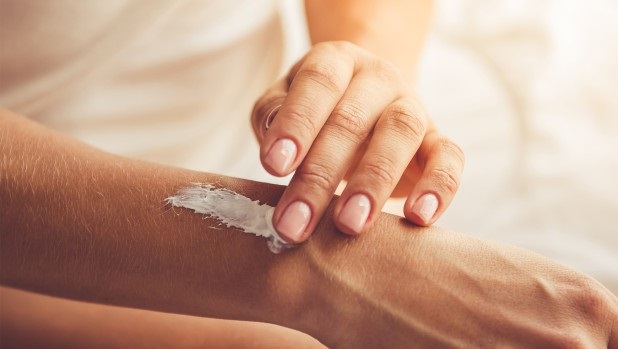 In 2017 and 2018, 338 skin-lightening creams from 22 countries were collected and tested for mercury.
Ten per cent of the creams (34 creams) had mercury concentrations vary many times higher than levels allowed under the international agreement to control mercury, the Minamata Convention. The levels found in the cosmetics ranged from just over 90 times to an incredible 16,000 times the allowed level post-2020.
Mercury is a dangerous neurotoxin which builds up in the human body and cause serious damage to the skin, lungs, kidneys, digestive, immune and nervous systems.
Fifteen out of the 22 sampled countries have legislation or other requirements consistent with the Minamata convention provisions. Out of the seven countries where high mercury samples were found, only four have legal requirements prohibiting creams with more than 1 ppm mercury content.
As the Second Meeting of the Minamata Convention of the Conference of the Parties gets underway in Geneva, Elena Lymberidi-Settimo, Project Manager at the European Environmental Bureau and Zero Mercury Working Group International Coordinator said: "The exposure and toxic trade in illegal high mercury skin lighteners is a global crisis which is expected to only worsen with skyrocketing global demand. To combat this, it's important for governments to quickly enact and enforce regulations and effectively warn consumers."
Despite being identified on many government detention lists, recent testing indicates the wide prevalence of high mercury and illegal products indiscriminately sold on the internet.
In a separate exercise, the Mercury Policy Project, the Sierra Club and the European Environmental Bureau purchased skin lighteners from eBay and Amazon websites. The brands purchased included many previously identified as high mercury by New York City, the state of Minnesota, the European Union, Singapore, UAE, the Philippines and many other national governments. Nineteen products had illegal mercury levels, typically more than 10,000 times higher than the legal threshold of 1ppm.
"Internet platforms Amazon and eBay must stop breaking the law with their toxic trade in illegal cosmetics," said Michael Bender, director of the Mercury Policy Project. "They have the responsibility and resources to prevent exposing their customers to toxic products."
Over 50 civil society groups from more than 20 countries sent letters today to Amazon and eBay, calling on them to stop marketing illegal mercury-based skin lightening creams. In their letters, the groups are calling on Amazon and eBay to among others to ensure the products they sell comply with government regulations, develop and monitor lists of toxic skin lighteners and require prior sale approval for those to be sold.