The Ministry of Women Affairs and Social Development in Ondo State is partnering with the National Agency for the Prohibition of Trafficking in Persons (NAPTIP) to eradicate child trafficking and child labour in the state.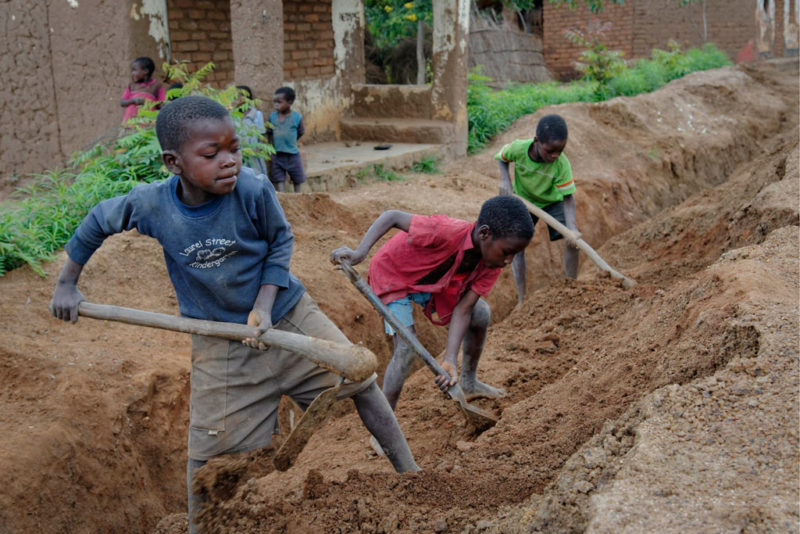 Mrs Omowumi Olatunji-Edet, the State's Commissioner for Women Affairs and Social Development, made this known on Tuesday, May 22, 2018 at a one-day training/consultative meeting organised for members of State Working Group on Anti-Human Trafficking and Child Labour.
Olatunji-Edet bemoaned the increasing danger which child trafficking and child labour activities pose to children everywhere.
"But with the realisation of the education policy of the state government, there is no duty more important than ensuring that children are protected.
"The present administration in the state has resolved to strengthen the State Working Group so as to bring activities of child traffickers under control in the state," she said.
The commissioner urged members of the state working group to make use of the opportunity offered by the training "as it will go along way in putting the working group in a good stead and cope with the challenges posed by activities of human traffickers in the state".
She also called on members of the public to always speak out when they suspect any form of child abuse and possible trafficking of any child.
"Do not keep quiet, endeavour to contact the nearest security post, you never can tell whose child is involved," she said.
Mr Ganiyu Alao, the Zonal Commandant of NAPTIP in Osogbo, Osun, said the training would create awareness on harmful effects of Human Trafficking/Child Labour.
Alao said the importance of the awareness creation of Human Trafficking could not be overemphasised "as it can be compared to a beam that lights a path so that people will not fall into the deep pit of human traffickers and child abusers".
According to him, the programme will go a long way in positively impacting on the lives of young people who are the hope and future leaders of the country.
The commandant said that the training would also enlighten participants to be trained on the various new trends of the crime, the existing control structure of Human Trafficking in Nigeria, reporting, investigating, rehabilitation of victims and prosecuting cases of human trafficking.
"It is imperative to note that a nation confronted with human trafficking, which is an evil scheme targeted at the youths, cannot make progress is bound to suffer serious consequences, ranging from economic to socio-cultural problems," he said.
By Oluwafemi Ojo