As the global community commemorates the World No Tobacco Day, tobacco control groups – Corporate Accountability and the Corporate Accountability and Public Participation Africa (CAPPA) – have spotlighted additional costs that tobacco imposes on tobacco growing communities across the globe in a new report.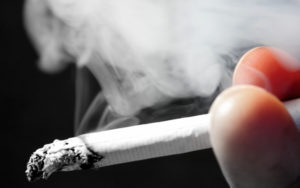 In keeping with this World No Tobacco Day's theme, "We need food, not tobacco," the new Corporate Accountability analysis examines the further costs of tobacco production. Among its findings, tobacco cultivation diverts enough land to feed 40,000 people in but one major market for the industry.
The group also noted that 25 years after Big Tobacco was forced to pay hundreds of billions in US dollars, lawsuits such as Brazil's landmark 2019 case are progressing across the globe to make the industry pay for its public health harms.
"Big Tobacco foists staggering costs on people and the planet from seed to smoking. These are costs that the industry–not farmers, not taxpayers, not our children–should bear. It is imperative countries hold the industry financially liable for its harms," says Jaime Arcila, tobacco campaign senior researcher for Corporate Accountability.
As the World Health Organisation (WHO) notes, vast swaths of land are converted to tobacco growing each year, deforesting hundreds of thousands of hectares. Its cultivation is chemically-intensive, depletes soil health, contaminates drinking water, and poses grave health threats to farmworkers.
In reviewing Mexican government databases, Corporate Accountability found that in one of Latin America's important markets for tobacco products:
An area larger than 10,000 soccer fields is dedicated to tobacco growing.
This area generates equivalent CO2 emissions to that of 29,000 cars each year.
And enough water to meet the needs of more than 5 million people is required to produce products that annually cause about 10 percent of the deaths in the country.
The substantial opportunity costs of this scale of tobacco production in place of crops like maize, may go without saying. But there are even further costs that Big Tobacco has until now been able to keep off its ledger, such as the taxpayer cost of disposing of industry waste products such as cigarette filters or restoring habitat toxified by agricultural run-off.
"In Mexico, despite its recent public policy advances, the tobacco industry continues to kill more than 60,000 people each year and uses the country as an export terminal for death and disease throughout Latin America. Big Tobacco needs to pay for the poverty, hunger, disease, and pollution it has saddled us with," says Erick Antonio Ochoa, executive director of Salud Justa.
Advocates like Antonio Ochoa in Mexico are joining a global call to make Big Tobacco pay for its harms in the lead-up to major tobacco treaty talks this November in Panama. In this forum, countries will have the opportunity to progress one of the most vital, but most neglected articles of the treaty, Article 19. The article provides a framework for countries to hold the tobacco industry legally liable for its manifold harms.
Currently, few countries are coming anywhere close to recovering the full costs imposed by the tobacco industry each year. For example, according to Corporate Accountability's research, Mexico only recovers about ⅖ of Big Tobacco's annual costs to society. The picture becomes even more bleak when considering the full, historic costs imposed over more than a century of mass production.
The industry's many costs to the environment are also becoming better understood and attracting greater scrutiny. This week at plastics treaty negotiations in Paris, tobacco control advocates are highlighting how cigarette butts are the most pervasive, toxic, single-use plastic litter on the planet, costing governments more than $20 billion a year.
"The status quo is anti-economic development at its worst. Privatisation of profit and socialization of costs. From Mexico to India to Nigeria, we're done with tobacco industry welfare and ready for a new regime that employs farmworkers in safe, secure, well-paying jobs that feed nations," said Philip Jakpor, director of programmes at Corporate Accountability and Public Participation Africa.