The role of young people in Nigeria in the transition away from fossil fuels can be described as an important one with enormous potential. Young people in Nigeria have the potential to promote sustainable development and impact the energy landscape of the country in their role as future leaders and agents of change.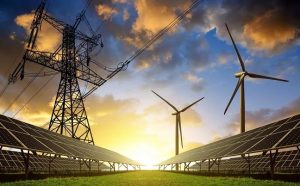 To begin, young people in Nigeria have a tremendous opportunity to play a big part in the promotion of awareness and education regarding renewable energy sources. They can urge the people in their areas to adopt energy practices that are cleaner and more sustainable if they educate them about the benefits of renewable energy sources like solar and wind power and spread awareness about these benefits.
In addition, young people in Nigeria can take an active role in pushing for policies that encourage sustainable development and renewable energy. They can work together with other key players, such as government agencies, non-governmental organisations (NGOs), and local communities, to guarantee the successful implementation of energy policies that put an emphasis on sustainability and environmental preservation.
Additionally, young people in Nigeria have the potential to contribute to the energy transition through innovative and entrepreneurial endeavours. They can build forward-thinking solutions and technology that encourage clean energy, such as solar systems that function independently from the grid or appliances that are efficient in their use of energy. They may contribute to a more sustainable energy future while also driving economic growth if they find and support green start-ups.
In addition, young people in Nigeria can get involved in community projects, such as those involving the management of waste or the planting of trees, that have a beneficial effect on the preservation of natural resources and the environment. They have the potential to cultivate a culture of sustainability and encourage others to follow in their footsteps by actively participating in these projects.
In conclusion, the involvement of young people in Nigeria in the shift from one form of energy to another is varied and extremely important. They can make a substantial contribution to the transition that Nigeria is making towards a cleaner and more sustainable energy future if they raise awareness, advocate for change, stimulate innovation, and actively engage in sustainable practices.
Olumide Idowu is Executive Director, ICCDI Africa