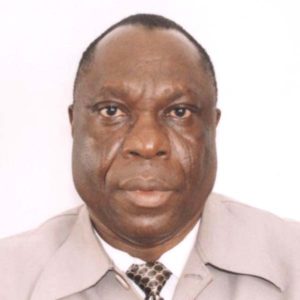 An environmentalist, Professor Emmanuel Oladipo, has said that Nigeria still has a lot to do in terms of protecting the environment.
Oladipo observed that there is desert encroachment up north of the country while gully erosion was fast degrading and destroying the environment.
Professor Oladipo who once taught Geography at the Ahmadu Bello University Zaria, called for an immediate establishment of what he calls " Climate Change Commission or Agency" to handle climate change in Nigeria with every sense of seriousness.
He argued that Nigeria exists and lives in a limited and fragile environment made up of many components requiring a great deal of management for its preservation, warning that "the environment is very critical and determines whether we survive or not".
He also observed that land does not grow, but that the Nigerian population is growing at an alarming rate thereby posing more danger ahead.
Oladipo, who represented Nigeria on the Global Committee on Science and Technology of the United Nations Convention to Combat Desertification (UNCCD), said desertification is not only due to changes in climatic conditions but also a function of how humanity manages the environment.
"The more we utilise a particular land to get products out of it over and over without putting back into that land, definitely reduces its productivity. If we continue to use the land this way with the several climatic changes taking place, the land will not yield much and therefore becomes degraded. In some instances it is washed away and becomes mere sand. The wind piles this up and turns to sand dunes. So desertification is the gradual process of the inability of humanity to use land in a productive and sustainable way. In some parts of the extreme north of Nigeria, the land has been totally degraded," he explained.
"Otherwise after a while, like we have in some areas of Maiduguri now, even digging wells will not give us water any more. And. So my interest has been to help propose ways by which to manage our land in which government has to really greatly invest to ensure that agricultural practices in these parts of the country are not withering the land to the extent that it becomes completely degraded," he added.
Nigeria is party to the United Nations Framework Convention on Climate Change (UNFCCC). The body, over the years, has worked to bring to global agreement to reduce the amount of greenhouse gas (GHG) emissions which are responsible for the increasing changes in climatic conditions witnessed around the globe today. As a result of being a member of this Convention, there are many obligations that Nigeria has to fulfil.
The National Communication to the UNFCCC was one of such obligations that Nigeria had to fulfil on climate change. Professor Oladipo also facilitated the production of that first communication to the UNFCCC. He remarked that though Nigeria has made appreciable achievement on climate change, much was still being expected from the country.
"It is true that Nigeria currently has now a National Policy on climate change and has a National Plan of Action to Respond to Adaptation. However, policies are not enough. The implementations are very critical and that is where the country is not pushing enough. A lot of attempts have been made to create a climate change commission or agency for government to attach a significance importance to issues of climate change. Two times, the House has passed the bill, but the Presidency has not accented to it. Establishment of this commission or agency would demonstrate to the world that Nigeria is serious on issues of climate change," Oladipo explained.
It is recalled that last year, Nigeria witnessed devastating effects of flooding. Part of the cause of the flooding can be linked to changes in the climatic condition.
"There is the need for Nigeria to look inwards as a nation and put in place strategic action plans that can help the country adjust to changes in the climatic conditions. It is worthy of note that a recent report by the Inter-governmental Panel on Climate Change (IPCC) demonstrates that Nigeria is not likely to be out of the woods yet as far as climate change is concerned," he concluded.
By Nkechinyere Itodo