The management of Okomu Oil Palm Plc in Edo State says it is spending about N80 million on environmental and health safety initiatives for its staff and host communities in 2018.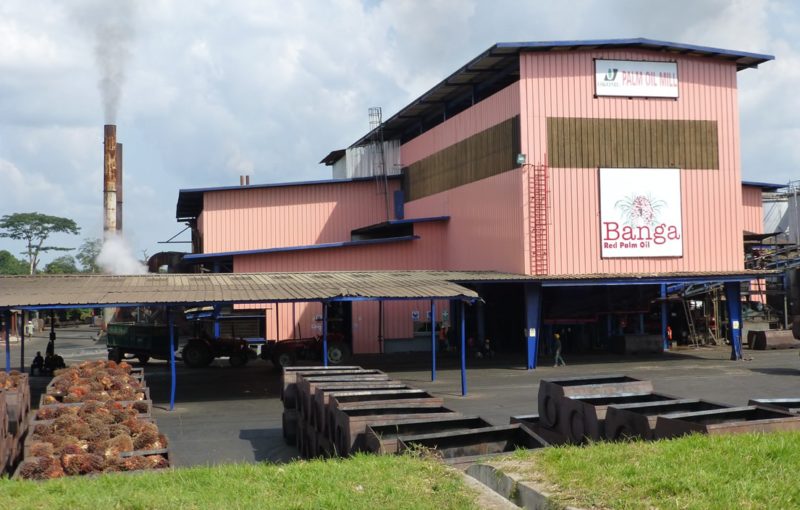 This, the Managing Director of the company, Dr Graham Heifer, said is in line with international best practices.
Heifer spoke to the News Agency of Nigeria (NAN) on Friday on the side-lines of activities marking the company's Health, Safety and Environment (HSE) Day.
NAN reports that the day was celebrated at the company's corporate headquarters at Okomu in Udo, Ovia South West Local Government Area of Edo State.
Heifer said the company's management, which had taken issues of HSE as a priority, was hopeful of getting the Round-table on Sustainable Palm Oil (RSPO) certification this year to meet global standards.
RSPO was established in 2004 with the objective of promoting the growth and use of sustainable oil palm products through credible global standards and engagement of stakeholders.
Heifer also said: "We will continue to focus our energy on environmental conservation, health, education and safety issues.
"This is to ensure that any negative impact on our staff, their families, communities, stakeholders and the surrounding biodiversity within our jurisdiction as result of our activities are mitigated and minimised.
"The company successfully completed all statutory environmental audits in 2017 without any state and federal sanctions and continues to pursue and maintain certifications by International Standards Organisation to ensure that stakeholders are guaranteed the highest standards possible.
"The company has designated more than 10 per cent of its total area as High Conservation Value (HCV) areas, a notable achievement in the area of conservation.
"In 2017, we spent N8.4 million on environmental impact assessments and audits.
"The company also spent N48 million on staff health, safety and welfare programmes, up from N35 million in 2016.
"This year, we hope to spend between N60 million and N80 million on HSE."
The managing director further said that the company had invited independent auditors from internationally recognised NGOs who work closely with RSPO for independent assessment.
"The independent auditors have said we are good to go and all that is remaining is for us to book an appointment with an auditor from RSPO to do its order which we hope will take place in October.
"Once we are certified, we are then able to display the ISPO logo on our banner like the ISO certification.
"The certification will be pleasing to us as that will make Okomu Oil Plc the first Nigerian company to be so certified by RSPO,'' he said.
Mr Benson Imasuen, the Edo State Chairman of the Agricultural and Allied Employees' Union of Nigeria, commended the management of the company for its proactive measures, especially on HSE-related matters.
"It is wonderful to know what Okomu is doing with HSE to ensure safety of human beings and the environment.
"It's one of the companies we know that is 100 per cent compliant with RSPO conditions.
"We as a union are confident that the company will get RSPO certification this year,'' he said.
NAN reports that among those who attended the HSE Day were officials of the Labour, Employment and Environment Ministries as well as Okomu Zoological Park.
Dignitaries at the occasion also included the Iyase of Udo, Chief Patrick Igbinidu as well as leaders from the host communities of Ofunama, Inikorogha, Oke-Irhiue Odighe, Ekpan, Owan and Odiguetue.
NAN recalls that the company had on June 12 announced a N2.8 billion dividend after tax for shareholders.
By Kevin Okunzuwa