House Committee on Host Communities of the National Assembly has assured equitable remediation as it concluded a tour on some communities in Gokana Local Government Area of Rivers, allegedly impacted by oil spillage.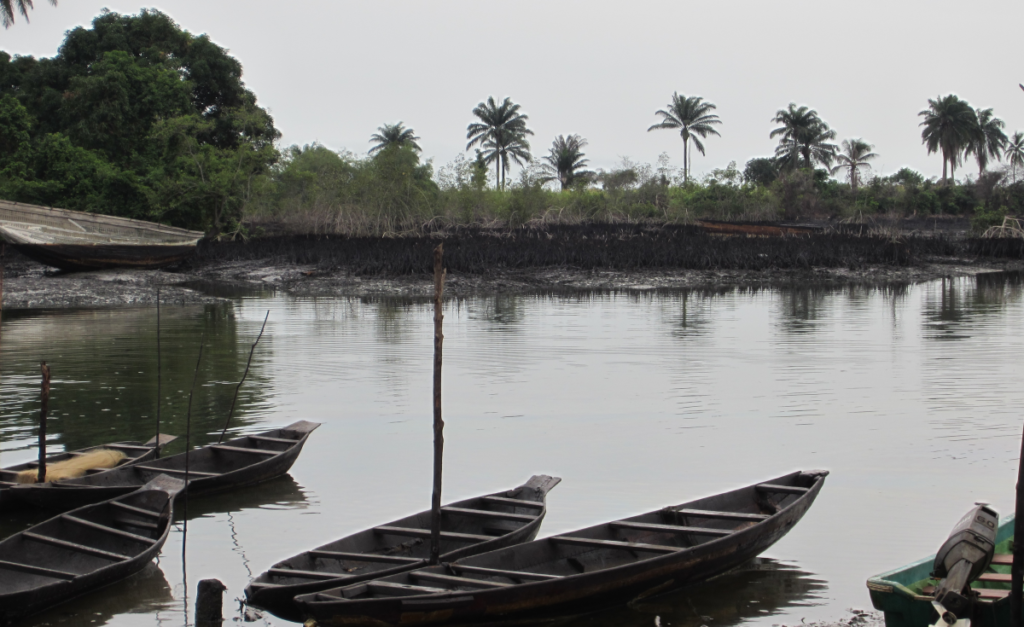 The tour was part of an oversight function to ascertain the level of damage caused by oil spill in the area.
Mr Dumnamene Dekor, Chairman of the committee and lawmaker representing Khana/Gokana federal constituency, disclosed this in a statement on Monday, February 14, 2022, in Port Harcourt.
Dekor, who led members of the committee, representatives of Shell Petroleum Development Company (SPDC) as well as chiefs and traditional rulers from the affected communities, visited the hydrocarbon impacted shorelines of the affected communities.
"The tour is in response to a petition tendered before the house by affected communities in June, 2021," Dekor said in the statement.
The lawmaker listed some of the impacted sites visited by the committee to include Kpogbaa in Bomu, Bon Mbabari Asakpugi, Bon Tamana, Bon Tigara, Bon Kolore, Bon Legbaa, Bon Dukori and Naadube, all in Kpor Community of Gokana local government area.
He said that the team diligently traversed the communities via land and water to view the sites of the spill as well as verify claims of a Shell pipeline spillage in two communities dating back to 2008.
"We went on this tour to verify and try to see if there is any pipeline linkage as claimed, and having concluded our oversight function, the committee will now forward its report to the House for consideration.
"The exercise offered an opportunity for fair hearing as affected communities and SPDC have had a first hand sighting of impacted areas.
"We, however, assure that the outcome of our findings shall be appreciated by all parties involved.
"We want to thank members of the communities for not taking laws into their hands, also the SPDC for their cooperation," he said.
By Ikuru Lizzy