In efforts aimed at curbing illegal felling of trees in state-owned forest reserves, the Ogun State Government has impounded three timber lorries and six trailers loaded with round logs and flitches, also known as ''Alamole''.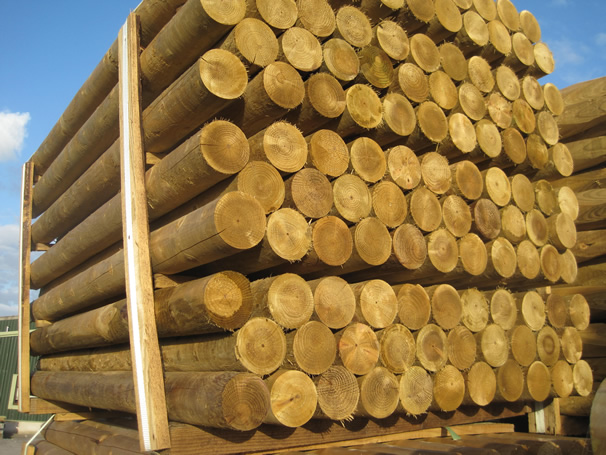 State Commissioner for Forestry, Chief Kolawole Lawal, who made this known at the weekend in Abeokuta, the state capital, described the menace of illegal loggers in the state as worrisome, adding that and frantic efforts are needed to curb the situation.
''Our effort is to ensure that all illegal activities in our forest reserves are curbed. If we cannot stop them completely now, we must ensure that they are reduced to the barest minimum to increase our Internally Generated Revenue (IGR) drive in the state," he said.
The Commissioner revealed that the lorries and trailers were impounded at Omo forest reserve areas at Ajebandele, Ogbere, Ijebu-Igbo and Osun gate while perpetrating the illegal acts.
Chief Lawal said the culprits had been exploiting economic trees in the forest reserves without paying into government purse which has been hindering the regeneration effort of the Ministry.
He maintained that any illegal timber merchant arrested would have his vehicle impounded with the logs, made to pay fine and probably arraigned before the court of law in accordance with the forestry law.
In a similar vein, the Permanent Secretary, Ministry of Forestry, Engineer (or Engr.) Lanre Bisiriyu, said the nefarious activities of the illegal loggers are having negative effects on the plan of the Ministry.
He stated that the Ministry is planning to ensure that economic activities in the saw-mills are brought to life but illegal loggers who transport round logs from the state to neighbouring states are sabotaging the efforts of the Ministry to achieve the purpose.
"If this illegality in the forest reserves area can be curbed totally, it will transform the state's economy and create much needed employment driven by rural communities which at risk of being left behind," Engr. Bisiriyu said.
Director of Forestry Regulation and Utilisation, Mr Alamu Adeleke, said that the State forest restoration would help to bring economic revival to forest dependent rural communities, adding that it would support the co-existence of both traditional nomadic cattle herding communities and larger scale agro industry.
He appealed to illegal timber merchants in the state to desist from act of illegal felling of trees in reserve areas and follow due process if any one is interested to operate in the State owned forest reserves.