Offshore Dimensions Limited, one of the leading indigenous oil and gas firms, has announced that it was recently honoured by Parker Hannifin, a distinguished American OEM.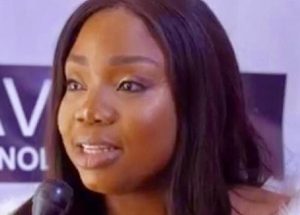 Offshore Dimensions received the "Outstanding Growth Award" from Parker Hannifer as an accolade and a special honour in the oil and gas industry. This is to specifically recognise the growth of Offshore Dimensions as a ParkerStore and the MRO Authority/Distributor in the Retail category for FY22.
According to Offshore Dimensions, the honour, in the realm of business excellence, is remarkable.
"The magnitude of this achievement cannot be overstated. We operate within a vast network that extends its reach across more than 90 countries, encompassing over 3600 Parkerstore and service centres, and spanning six global regions. To be singled out as the recipient of this award is a feat that truly humbles us and fills us with immense pride. It's a remarkable distinction that reflects the dedication and hard work of every member of the Offshore Dimensions team.
"Our journey towards excellence is marked by a commitment to delivering exceptional solutions and setting industry standards. This award is a testament to that commitment and reinforces our mission to not merely meet but exceed expectations, driving growth, and advancing innovation within our field," the Managing Director of Offshore Dimensions, Joan Faluyi, said.
Faluyi has therefore expressed sincere gratitude to her team, including Offshore Dimensions' loyal customers, and partners. According to her, the support has been the driving force behind company's success so far, thus making the company to share the accolade with each and every one.
"This recognition fuels our passion to continue pushing the boundaries of what's possible, innovating relentlessly, and providing world-class service to our clients. We're not just in the industry; we're shaping its future.
"As we embark on this new chapter, stay tuned for more exciting updates from Offshore Dimensions. We are committed to maintaining the momentum, setting higher goals, and achieving even greater milestones. Thank you for being part of our success story," Faluyi said.