Platform connecting private mini-grid developers and investors, Odyssey Energy Solutions, announced on Tuesday, August 7, 2018 that its pipeline had surpassed 550 projects, requiring a total estimated investment of more than $500 million.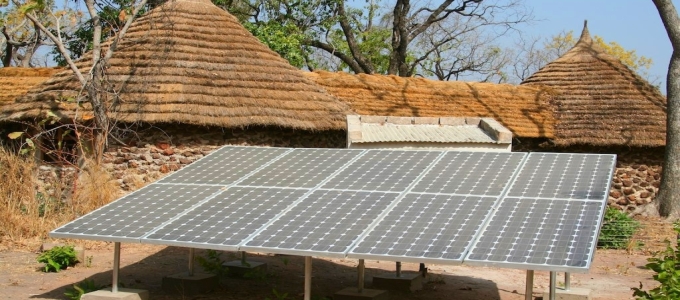 Decentralised renewable energy solutions like mini-grids are said to be the least-cost option for bringing electricity to over 70 percent of the world's one billion people currently living without access to basic power, most of whom live in rural areas in sub-Saharan Africa and Asia. It is estimated that up to 200,000 mini-grids will be needed to lift these people out of energy poverty.
The mini-grid projects on the Odyssey platform represent an expected 275,000 connections, with a generation capacity of about 150 MW of installed solar PV. The 550 projects being developed on the platform come from 21 countries, including Cameroon, Cape Verde, Democratic Republic of Congo, Ethiopia, Ghana, Haiti, India, Kenya, Lesotho, Myanmar, Niger, Nigeria, Philippines, Rwanda, Sierra Leone, Somalia, South Africa, Tanzania, Uganda, Zambia, and Zimbabwe. Project ticket sizes range from $40,000 to $3 million.
Odyssey platform users currently comprise a network of over 100 developers, investors, vendors, and government institutions, with recent month-on-month user growth of 30-40%.
"With no outbound marketing, we're seeing incredible uptake of the Odyssey platform," said company co-founder and CEO Emily McAteer. "Odyssey is proving just how quickly the mini-grid sector is taking off around the globe. By using software and data analytics to streamline and standardise mini-grid project development and financing, we're able to aggregate projects into bankable portfolios that meet investors' ticket sizes and diligence requirements, paving the way for more capital to come into the sector."
"With Odyssey there is finally a one-stop shop for mini-grid development," said Havenhill Synergy CEO, Olusegun Odunaiya. "Odyssey has allowed us to quickly conduct rigorous technical and economic analyses for mini-grid projects in our pipeline and then create portfolios suitable for financing."
Odyssey is a web-based platform that streamlines the development and financing of mini-grid projects.