Some Nigerian stakeholders in the North-East have identified obsolete environmental and forestry laws as a trigger for the continuous plundering of forests for firewood and charcoal in the zone.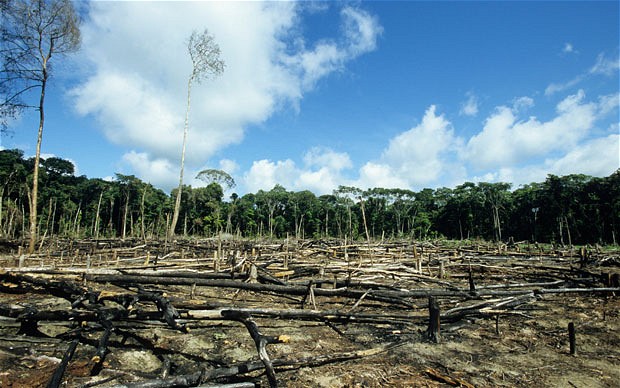 Others say that acute scarcity of kerosene and high cost of gas are major obstacles to effective conservation of forest resources against illegal logging in the region.
They also attributed the indiscriminate destruction of forest resources to poor attitudes, iliteracy and poverty in the region.
In a survey conducted in Adamawa, Bauchi, Gombe and Jigawa states, some respondents said they now relied on fuel wood and charcoal for their domestic needs in spite of its negative impact on fauna and flora.
Many environmentalists and other stakeholders have thus advocated practical measures to check logging, protect forest resources and encourage development of alternative sources of energy in the region.
Mr Ismail Bima, Executive Officer of Gombe-based organisation, Jewel Environmental Initiative, decried the obsolete forestry laws which he noted were contributing to forest depletion in the state.
Bima said the existing forestry and wildlife laws were sources of concern to environmentalists in view of the large scale depletion of forest resources in the state.
He said that it was imperative for the state government to review the existing laws to meet contemporary demands towards addressing the spate of deforestation and conserve the ecosystem.
According to Bima, the state government is doing a lot through tree planting and other initiatives aimed at preserving the environment, and tree felling has not been given attention.
He noted that deforestation was a major factor in the issue of climate change, hence the need for proactive measures.
Bima said the measures could be through legislations, enforcement, and massive awareness to tackle the menace for the good of humanity.
"The government is trying its best in terms of tree planting but the legal backing with regards to the regulation of cutting down trees is sleek because all the laws being used are obsolete.
"If you cut down a tree now the law says you will pay N3,000 and how much will it cost you to raise a tree that will survive over 50 years? And you will cut it down and just pay not more than N3,000.
"The existing laws are inadequate to address current forestry challenges. I can cut down a tree of more than 20 years, sell it and make a lot of money and then pay N3,000 as fine," he explained.
Bima said efforts were on to review the laws but the draft document was still pending before the ministry and not transmitted to the legislators.
Dr Salami Kaseem of the Department of Forestry and Wildlife, Federal University Dutse, Jigawa, said that high cost of alternative energies and poverty resulted to massive forest plundering in the region.
Kaseem said that loggers cut down trees for many reasons such as the need for charcoal, firewood or herbal medicine.
He said that many people ventured into logging due to poverty, as an alternative means of livelihood.
The environmentalist said logging was becoming popular in view of the increasing patronage of firewood occasioned by exorbitant prices of kerosene and Liquified Natural Gas (LPG) ortherwise called cooking gas.
"Rural dwellers engage in logging to sell firewood while some practise it because they are unemployed.
"The trade is lucrative as people resorted to charcoal, as kerosene and cooking gas are beyond the reach of the ordinary man," Kaseem said.
Alhaji Ibrahim Jada, Chairman, LNG Products Dealers in Adamawa, said a kilogramme of cooking gas was sold between N700 and N740.
Jada said that many people preferred other sources of energies such as charcoal due to the high cost of the LPG products.
Mrs Mary Joshua, a resident of Bauchi, said that she preferred charcoal for cooking in spite of its cumbersome processes.
Joshua said that most families in the area resorted to firewood and charcoal which were cheaper and readily available.
Other residents, Mrs Rukaiya Baba and Hadiza Shehu, who echoed similar opinion, said they used charcoal to cut spending on gas.
"We now use charcoal to boil water and other cooking that do not take longer time while gas is preserved for breakfast.
"I also spend about N300 on firewood daily which is relatively cheaper," Shehu said.
A firewood vendor, Malam Inuwa Babayo, said he was making good sales due to high patronage of the commodity.
Babayo, however, said that restrictions on logging made firewood trade difficult resulting in scarcity and hike in prices.
"The demand is high amid scarcity of firewood and charcoal," he said.
Also, Dr Abraham Yunusa, an environmentalist in Adamawa, stressed the need for proactive measures to check the trend and protect the forest resources towards achieving the objectives of the Great Green Wall Project.
To buttress the campaign against tree felling, the Adamawa State House of Assembly had prescribed three months jail term or N80,000 fine for anyone found engaging in illegal felling of trees.
Alhaji Kabiru Mijinyawa (APC – Yola South), who is also Chairman, House Committee on Environment and Natural Resources Development, said the House had set up a committee to check indiscriminate tree felling in the state.
"The law stipulates six months jail term or N80,000 fine or both on any person who without valid permit uproots, burns, strip the back or leaves of a tree, sets fire to a tree, shrub or damages in any way or destroys a tree," Mijinyawa said.
For Kaseem, effective measures were necessary to enhance supply and access to the LPG in the communities.
He also urged the government to regulate prices of kerosene and cooking gas to make it affordable to the consumers.
The environmentalist called for massive tree planting campaign to replace the destroyed ones and sensitisation activities to create awareness on the dangers associated with tree felling.
On his own part, Bima advised the people to embrace alternative sources of energies for their domestic needs to protect forest resources.
"Our survival as humans depends heavily on our environment and now is the time to act and make the change,'' he said.
By Razak Owolabi