Former  president, Chief Olusegun Obasanjo, has congratulated the International Institute of Tropical Agriculture (IITA) Ibadan on its 50th anniversary and urged it to ensure its research findings get to farmers.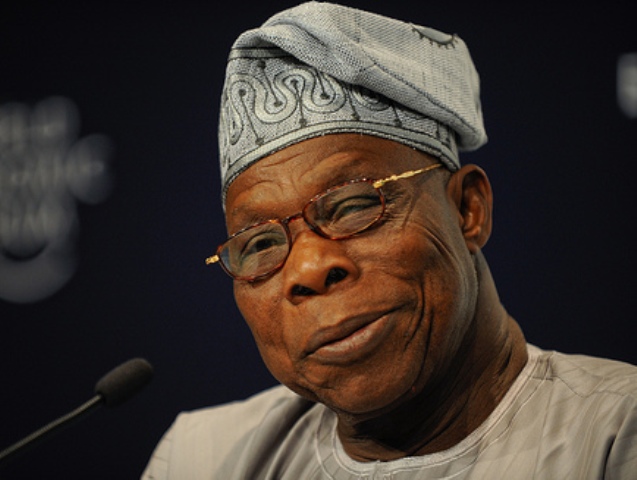 Obasanjo gave the charge at the grand finale of the institute's 50thanniversary celebration in Ibadan on Friday, November 24, 2017.
The programme had as its theme, "Towards Food and Nutrition Security for the Next Half Century: Challenges, Opportunities and Strategies".
Obasanjo noted that IITA's research, especially on cassava, had enabled Nigeria to be the largest cassava producing country in Africa.
Obasanjo, who is also the Honorary International Ambassador of IITA, urged the institute to ensure that the research findings got to farmers as quick as possible no matter what the cost might be.
"A research product that does not get to the farmers is already wasted, so getting the products to them is as important as the research also," he said.
Earlier, the IITA Director-General, Dr Nteranya Sanginga, said the major concern for development in Africa was leadership, saying 'if we get it in leadership, we have gotten it in all'.
Sanginga noted that the conference leveraged on the potential of science for the transformation of agriculture toward increased food security and economic development for African countries.
He said that the conference was pertinent, particularly given the challenges of population growth and climate change.
"It's estimated that the population of the world would reach nine billion by 2050, food availability in quantity, quality would be a major challenge for feeding this number of people.
"Climate Change with direct and indirect consequences places further challenge on this scenario," the IITA director-general said.
He urged scientists to think about the future of agriculture in the next 50 years.
The Chairman of the 50th Anniversary Committee, Dr Kwesi Atta-Krah, said the conference provided opportunity for the exchange of ideas among experts on food and nutrition security futures-strategies and opportunities.
He added that it would help in mapping a roadmap for future research and delivery for IITA and partners.
Atta-Krah said that agriculture was central to the development of the African continent, currently contributing 40 per cent to 80 per cent to Gross Domestic Product in many countries.
"Agriculture has the potential to drive economic development and wealth creation. IITA positions itself as a key partner for the realisation of this vision for African agriculture," he said.
In a message, Mrs Josefa Sacko, the Commissioner, Rural Economy and Agriculture, African Union Commission, said IITA had developed technologies that contributed to the development of agriculture in Africa.
She remarked that its research produced many improved varieties in most of the major staples in the continent, including banana/plantain, cassava, maize and yam which created wealth for farmers and value chain actors.
She congratulated the institute on its 50th anniversary and achievements and promised that the African Union Commission would continue to partner with them to ensure its goal.
By Chidinma Ewunonu-Aluko