Former President, Olusegun Obasanjo, has said that without innovative advances such as biotechnology in agriculture, global efforts at ending hunger would remain a mirage as far more land would need to be cultivated to feed the world's teeming population.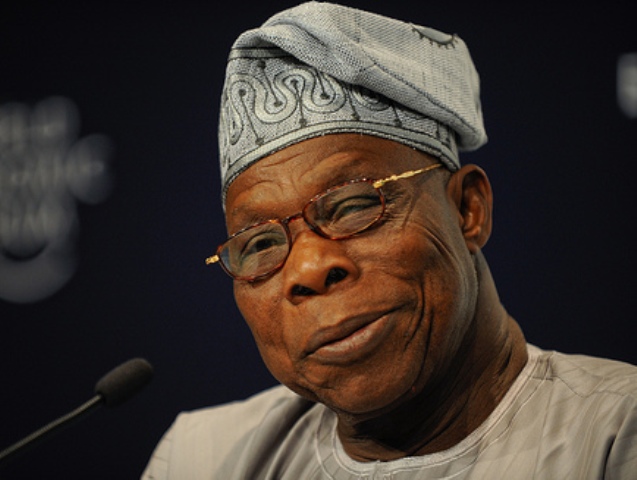 Obasanjo said at the South West Sensitisation programme of the Open Forum on Agricultural Biotechnology (OFAB) which held at Abeokuta, Ogun State, that the world's population is estimated to reach about 9.7 billion by 2050. "If agricultural yields stay the same, we would need to cultivate more than double the present amount of land to feed that population. That's 82% of our total land area on earth."
He said biotechnology is taking mankind beyond the depths of understanding of chemical and physical possibilities, and has the potential to increase agricultural productivity, enhance food security, develop a better health care delivery system, boost an efficient industrial development process for transforming raw materials and detoxifying hazardous wastes, reduce mortality rates, move agriculture away from a dependence on chemical inputs and help to reduce environmental problems.
He said that agriculture occupies a strategic position in global efforts to address issues of hunger and diseases, adding that it therefore remained one of the most potent tools for Nigeria as the government intensifies efforts to diversify the economy and enhance the wellbeing of the people.
"Deliberate efforts should be made on the part of government to encourage scientific incursion into agriculture via policy measures specifically designed to encourage research and development and the adoption of new technologies," he said.
He said that the challenges of today's world have brought many pressures to bear on agriculture: population growth, insects and pests infestation of crops, weed invasiveness, soil infertility, salinity, the impact of climate change (drought and rise in temperature), greenhouse gas emissions, and water and energy shortages.
"This scenario heightens the critical role of innovation to make agriculture a business- more competitive and sustainable.
"I'm excited that OFAB has presented a formidable platform for dialogue on the transformation of agriculture through quality information dissemination on agricultural biotechnology in Africa, he added.
In a remark, Mr Oguntunde Abayomi, the Overseeing Director General of National Biotechnology Development Agency (NABDA), said that the event was very timely and pertinent especially at this period that Nigeria and other African countries are adopting improved agricultural technologies for food security.
It is also commendable that OFAB has earned a reputation for committing itself to a painstaking dissemination of information and correction of misconceptions around agricultural biotechnology through organising sensitisation events similar to this all over Nigeria, he added.
His words: "By this creative initiative, it has become possible for Nigerians to identify their need for improved agricultural technologies and recognise where they stand in the scheme of things in terms of the effort to achieve global food security through sustainable agricultural practice."
In a presentation, Dr Rose Gidado, the OFAB Country Coordinator, highlighted why biotechnology has kept the promise of achieving food security across the world.
She noted that the sensitisation programme was aimed at enlightening the public within the South West Zone on the benefits of biotechnology and promoting an understanding of the potentials of agricultural biotechnology and biosafety.