As the University of Calabar witnesses her 33rd convocation ceremony, Professor Anthony Okon Nyong, Director of Climate Change and Green Growth at the African Development Bank (AfDB), delivered the convocation lecture on Thursday, March 12, 2020, at the institution's conference centre.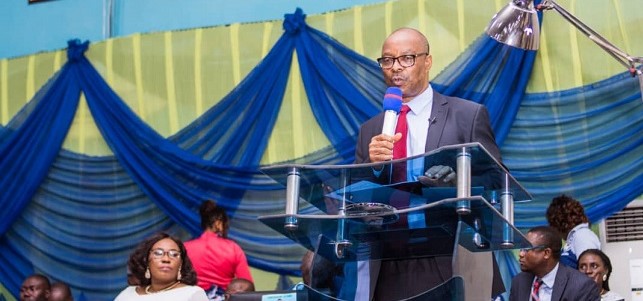 Speaking on "The Fourth Industrial Revolution: Implications for Climate Change and Africa's Sustainable Development", Professor Nyong addressed over 4,600 graduands.
With the need for Africa to leverage the fourth industrial revolution, Nyong underscored the need for young scholars to lead in Nigeria's transition to low emission development that unlocks the wellbeing of Nigerians and boosts the country's economy.
Prof Nyong, who was named among Apolitcal's 100 Most Influential People in Climate Policy in 2019, is also an alumnus of the institution, where he obtained a Bachelor of Science degree in Geography and Regional Planning before he proceeded to Ahmadu Bello University, Nigeria for a Master's Degree in Land Surveying.
He then bagged a Ph.D in Geography (Environment and Natural Resources Management) from McMaster University, Ontario, Canada and a Post Graduate Diploma in Global Business (Energy) from the University of Oxford, UK.
Prof Nyong, along with the Liberian Vice President, Dr Jewel-Haward Taylor, will be conferred with an honorary doctorate degree of the university on Saturday, March 14.
By Seyifunmi Adebote