Outgoing Vice Chancellor of the Alex-Ekwueme Federal University, Ndufu-Alike (AE-FUNAI), Ebonyi State, Professor Chinedum Nwajiuba, has assumed office as Chairman of the Board of Trustees of the 33-year-old environmental research and advocacy group, the Nigerian Environmental Study Action Team (NEST).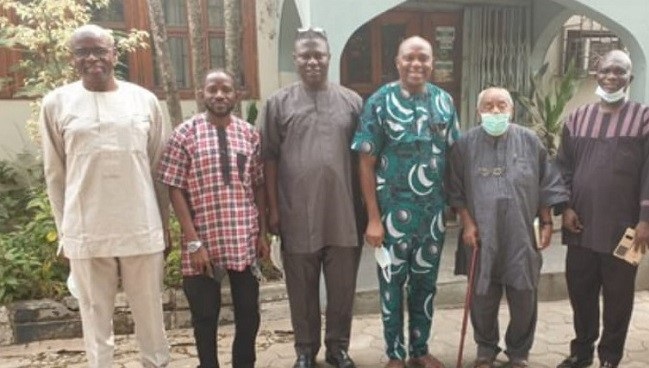 The chairmanship was officially handed over to him by the former Chairman, Emeritus Professor David Okali, at the office of the organisation in Ibadan, Oyo State, on Friday, January 22, 2021.
The second substantive vice-chancellor of AE-FUNAI, Nwajiuba has served for five years as the institution's VC. His tenure officially elapses on February 10, enabling Prof. Sunday Elom, a medical biochemist, to commence appointment as the next VC.
Following Okali's handover to Nwajiuba, the latter reassured staff and members of NEST of his availability and commitment to continue to make NEST outstanding in its area of focus.
He, however, identified the period as one that demands sacrifice and urged all to work together towards bringing more vibrancy to the organisation.
Founded in 1987, NEST is said to be one of Nigeria's most vibrant environmental research and advocacy organisations. It has executed several projects, notable of which is the Building Nigeria's Response to Climate Change (BNRCC) project executed between 2007 and 2011, and funded by the Canadian International Development Agency (CIDA).
According to NEST, BNRCC provided the groundwork for the development of a National Climate Change Adaptation Strategy.
At the close of a meeting on Friday, January 22, the organisation resolved to open a new office in Abuja and also increase its focus on the training aspect of its mandate.
Additionally, themes that may be of interest in the training and development space will be identified, and the training opportunities will be effectively marketed.