The devastating impacts of this year's hurricane season have brought home the need to invest urgently in societies that can resist climate change, a fact which Norway and Unilever have taken to heart at COP23 with a commitment on Tuesday, November 14, 2017 of $400 million to stimulate resilient social development.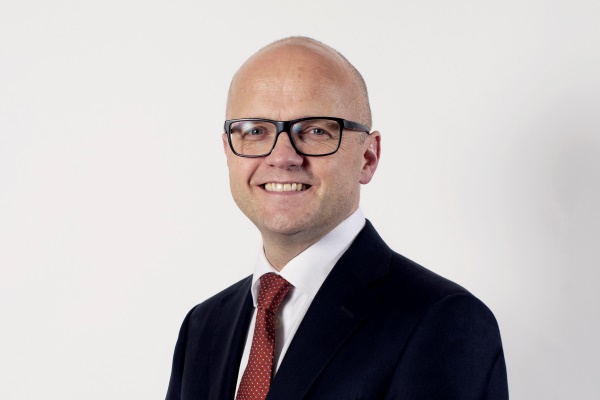 At the Global Climate Action Resilience Day during the UN Climate Change Conference in Bonn (COP23), leaders from across government, business and civil society stressed that cutting greenhouse gas emissions to prevent worse climate change and adapting successfully to existing climate change were not separate objectives but a single goal.
At the roundtable on unblocking investment into resilience, Vidar Helgesen, the Minister of Climate and Environment of Norway, gave a clear example of action.
He said: "I am pleased to announce that Norway with Unilever and other partners is setting up a new $400 million fund to invest in business models that combine investments in high productivity agriculture, smallholder inclusion and forest protection. This should be only one of many new public and private investments in more resilient socioeconomic development."
Taking action now to build social and economic resilience against climate change is essential to successfully meet the objectives of three inextricably linked international agreements – the Paris Climate Change Agreement, the 2030 Agenda for Sustainable Development and the Sendai Framework for Disaster Risk Reduction.
"Achieving economic development and the eradication of poverty can't be achieved if we don't build climate resilience. This is why the World Bank is putting resilience, and the management of climate risks, at the heart of its investments," said Laura Tuck, Vice President Sustainable Development, at the World Bank.
Coordinated Public-Private Response
Building resilience requires investment by the public and private sector. This makes economic and environmental sense.
Roelfien Kuijpers, Head of Responsible Investments and Global Head of Strategic Relationships of Deuche Asset Management, said:"For many years, investors haven't been able to fully assess climate change risks. Big data initiatives, such as the work of Four Twenty Seven, is allowing investors to do this and reduce the climate risks to their portfolios. This is an important step but more is needed to limit climate change risks, increase environmentally responsible investing, and to improve the disclosure of climate risks by companies."
Dr Simon Young of Willis Towers Watson and the Insurance Development Forum highlighted the importance of public and private partnerships to assess and reduce risks saying: "To build climate resilience we must first understand the risks and how to assess them. The insurance sector working through public/private partnerships can do this, so that communities and businesses can not only anticipate risks but absorb, cope and rebound from them."
Global and Local Response
Mary Robinson, President of Mary Robinson Foundation – Climate Justice, said: "To build resilience effectively we must address the root causes of poverty, inequality and exclusion and put people at the centre of decision making."
Elhadj As Sy, the Secretary General of the International Federation of Red Cross and Red Crescent Societies, emphasised that, to reach vulnerable people, efforts must not remain focused at the international and national level.
He said: "Our volunteers demonstrated the positive impact local action can have when they responded to the recent hurricanes in the Caribbean, heat waves in Europe, and floods in Bangladesh. We must empower local actors so they know what's coming their way and have the resources to act."
Nature, Science and Resilience
To build resilience most effectively means understanding the science, and working with nature.
Johan Rockström, the Executive Director of the Stockholm Resilience Centre, said: "Investing in resilience has two climate benefits. First it enables communities to navigate rising climate shocks and stresses. Second, it reduces climate risks by safeguarding carbon sinks and unleashing novel thinking on transformations to diversified fossil-fuel free societies."
Inger Andersen, Director General of International Union for Conservation of Nature, said: "Climate change is putting millions of lives at risk and causing enormous economic losses. Well-functioning ecosystems are critical to reducing these risks while boosting the resilience of those that are most vulnerable. For example maintaining mangrove forests are a cost-effective nature based solution."
Fiji's Global Climate Champion, Minister Inia Seruiratu, underlined the importance of resilience and action by a wide range of stakeholders, saying: "Everyone needs to come together in unprecedented ways to tackle the challenges ahead of us. For all of us, but especially in vulnerable areas such as the Pacific, working together to build resilience is more urgent than ever before."
Rene Castro, Assistant Director General of FAO, speaking on behalf of the UN Climate Resilience Initiative (A2R) echoed Minister Seruiratu's comments saying: "The UN Climate Resilience Initiative is an excellent example of how public and private partners are coming together to help countries and communities anticipate and absorb climate risks, and to reshape development for sustainability"
Rommel Lo from the Dumaguete Effata Association of the Deaf (DEAF) in the Phillipines underlined the importance of putting communities at the heart of decision making saying: "Over a tenth of the world's population live with some form of disability, and are among the most vulnerable to disasters. For the deaf community, it is my hope that even if we cannot hear, we can still be heard. We must be involved in making the decisions that will affect us."
The events at COP23 have been organised by the by the following partners of UN Climate Resilience Initiative (A2R): the Global Resilience Partnership, the Food and Agriculture Organisation of the UN, the Insurance Development Forum, the International Federation of Red Cross and Red Crescent, the International Union for Conservation of Nature, UN Environment, and the World Bank.
To be climate resilience means people and their economies need to have three things: to be able to understand and anticipate climate risks and hazards (both extreme events such as hurricanes and long term changes such as hotter temperatures and sea level rise); to be able to absorb and cope with the impact of shocks and stresses when they occur; and, in the long term a transformation of development and what they do to reduce these risks.