Norges Bank Investment Management (NBIM), the world's largest sovereign wealth fund, has divested all its holdings in Peru's largest consumer goods company, Alicorp S.A.A., after it was revealed that the company was acquiring palm oil from a plantation linked to serious violations of indigenous peoples land rights and deforestation in the Peruvian Amazon.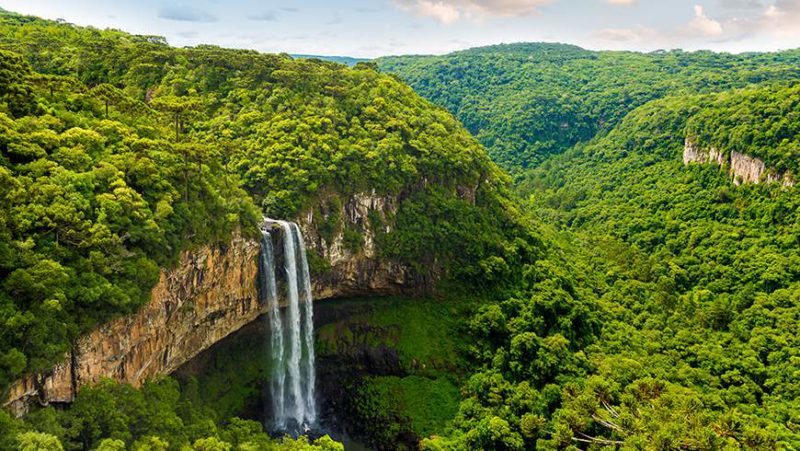 NBIM, the asset management unit of the Norwegian central bank tasked with managing Norway's oil fund, known as the Government Pension Fund Global, divested a total of $12.3 million from Alicorp.
This decision to divest by one of the world's largest investment funds comes less than a year after the Shipibo-Konibo community and allies pointed out how Alicorp's operations failed to comply with NBIM's standards for companies, including its "expectation documents" on human rights and climate change.
The complainants also urged NBIM to adopt stringent procedures to prevent any further sourcing of commodities linked to human rights violations and deforestation in the Peruvian Amazon.
Meanwhile, independent analysts warned last year that Alicorp's financial growth could be damaged by its growing environmental, social and governance risks.
In its annual report on responsible investments, published on March 3, 2020, NBIM states in relation to its incident based dialogues that "it followed up on how Alicorp SAA managed deforestation and human rights risk in supply chains."
According to data published on the investment fund's website, as of December 31, 2019, NBIM no longer held any investments in Alicorp.
Divesting from Alicorp – community action and perspectives
In June 2019, the Shipibo-Konibo indigenous community of Santa Clara de Uchunya and its allies, the Federation of Native Communities of Ucayali (FECONAU), the Institute of Legal Defence (IDL), Rainforest Foundation Norway (RFN) and Forest Peoples Programme (FPP), called upon NBIM to use its shareholder influence to insist that Alicorp, a household name across Peru which makes everything from mayonnaise to soap, remove Peruvian company Ocho Sur P from its palm oil supply chain, following the destruction of 7,000 hectares of the community's ancestral forests.
"We welcome the NBIM's decision to stop financing Alicorp's activities, which shows that even huge companies such as this should think twice before buying palm oil from a plantation like the one Ocho Sur operates on our dispossessed lands," said Ivan Flores, a community leader from Santa Clara de Uchunya.
"Now we await a conclusive decision from the Constitutional Tribunal to return to us our ancestral lands once and for all and put an end to Ocho Sur's impunity."
NBIM's decision stands in stark contrast to the position of the Roundtable on Sustainable Palm Oil (RSPO), which in May 2019 refused to investigate a formal complaint brought against Alicorp on a technicality. The Complaints panel stated amongst its reasons that the events surrounding the Ocho Sur P plantation – were "too remote to draw a causal link" between the plantation and downstream supply chain buyer Alicorp
This is despite the fact that Alicorp had admitted purchasing oil palm fruit deriving from the plantation which the RSPO's Complaints Panel had already condemned in April 2017, when it was being run by Plantaciones de Pucallpa SAC.
"Faced with the Peruvian Government's inaction and following the RSPO's decision not to investigate our complaint against Alicorp, we are reassured to see that at least investors such as NBIM take seriously human rights violations and the destruction of Amazonian rainforest for oil palm expansion," said Miguel Guimaraes Vasquez, president of FECONAU.
"It is encouraging that investors do not simply take the RSPO's pronouncements at face value, when we haven't been able to get justice through this mechanism. We hope that this decision to divest sends a clear signal to other companies, investors and financial institutions that there are consequences for businesses which fail to respect our rights and territories," he said.
The NBIM's decision now puts increased pressure on Alicorp's other institutional investors to act. This includes Swedish bank Handelsbanken Fonder AB, who were also alerted to the impacts of Alicorp's trading of blacklisted palm oil in June 2019. Alicorp, which is controlled by the Peruvian business conglomerate, Grupo Romero (45.2%), also counts Goldman Sachs, LGM Investments Ltd, Grandeur Peak Global Advisors LLC and Brown Advisory Ltd amongst its foreign investors.
The community of Santa Clara de Uchunya are currently waiting for Peru's Constitutional Tribunal to decide the outcome of a lawsuit which they presented in May 2016, calling for the restitution, titling and remediation of their lands.
"This decision to divest by one of the world's largest investment funds should serve as a powerful wake-up call to the Peruvian Government and above all the justice system," said Juan Carlos Ruiz Molleda, IDL lawyer.
"If NBIM has already acted on the emblematic case of Santa Clara de Uchunya, then what is the Constitutional Tribunal waiting for to issue a final decision to return the community's ancestral territory?" he said.