Nollywood actress and filmmaker, Ms Stephanie Linus,  has  urged Nigerians to support conservation efforts to protect Nigeria's remaining wild animals.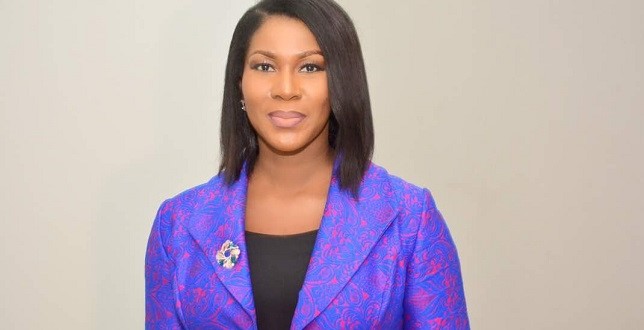 According to her, this will save them from human-induced threats that are pushing them into extinction and destroying the forests.
Linus  made the call during an Instagram Live chat with WildAid held on Thursday, March 4, 2021 as part of activities to commemorate the 2021 World Wildlife Day.
She said that activities of modernisation are also greatly affecting wild life and these need to be checked.
Also, Mr Linus Unah, West African Representative, WildAid , said that WildAid is an ambassador on a campaign aiming to reduce urban consumption of some endangered species including pangolins, chimpanzees, crocodiles, pythons and turtles.
According to him, the 2021 World Wildlife Day is celebrated under the theme: "Forests and Livelihoods: Sustaining People and Planet."
He said that the 2021 theme underscored the important role forests play in sustaining the livelihoods of local communities who live in and near forested areas.
"Majority of the local communities who live in and around forests depend on these forests for their food, medicines and livelihoods.
"Villagers collect forest products like afang vines, bush mango, snails, and medicinal plants both for personal use and to sell.
"They collect water from streams and rivers protected by forests.
"Forests also hold cultural and spiritual significance for communities by serving as sites for their sacred shrines and also where they get materials for traditional ceremonies or festivals.
"You can make the decision not to eat bushmeat, particularly high-risk species like some antelopes, crocodiles, pangolins and monkeys and you can also influence the decision of your parents and friends," a statement by Unah said.
He said that the major threats facing the wildlife species in Nigeria are poaching to supply the highly commercialised bushmeat trade and the illegal wildlife trade.
According to him, other threats include habitat loss resulting from logging, agricultural expansion, and infrastructure development like roads and bridges.
"Growing urban consumption of bushmeat has intensified pressures on wildlife populations in Nigeria and this is why we are running a behaviour change campaign to shift people's attitudes in the main cities of Lagos, Abuja, Port Harcourt and Calabar.
"The major concern about the bushmeat trade is that it is depleting our wildlife and almost every wild animal – regardless of whether it is endangered, protected or not, is consumed and we cannot continue this way.
"It is our duty to protect them and save them for future generations," Unah said.
He urged the over 2,000 participants who followed the live chat to get involved in protecting the wild animals and forests in Nigeria and to share what they have learned during the discussion with their friends and families.
"We have to start spreading the word about wildlife and their value to our economy, communities and heritage, and change starts with you" Unah said.
WildAid works to reduce global demand of wildlife products by persuading consumers not to buy and strengthening support for enforcement.
By Fabian Ekeruche