The Lagos State Government has offered free hearing test to 250 residents to ascertain hearing defects caused by noise pollution.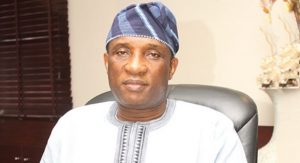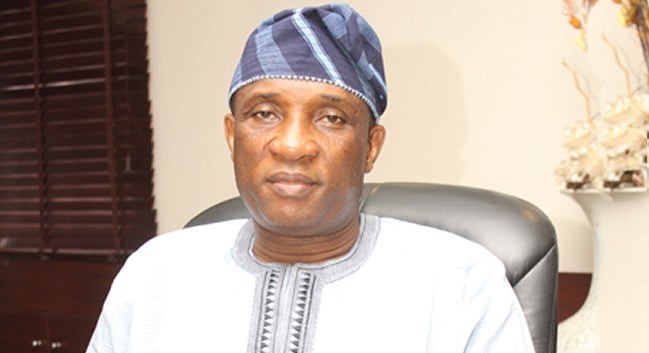 The government carried out the free test during the 8th Edition of the "Noiseless Lagos" Campaign, held at Ikeja, the state capital.
It was organised by Lagos State Environmental Protection Agency (LASEPA), in collaboration with the Ministries of Health and Transportation.
The annual campaign is to promote a sustainable environment through "Noiseless Lagos", with the theme: "Vehicular Noise and Hearing Deficit".
The Commissioner for the Environment and Water Resources, Mr Tunji Bello, said in a statement on Wednesday, May 10, 2023, that noise pollution, both an environmental and public health issue, had become quite worrisome.
Bello, according to the statement, was represented by the Permanent Secretary of the ministry, Dr Omobolaji Gaji.
He said that Lagos residents were known not to pay significant attention to the effect of noise pollution from long time exposure.
The commissioner said that this unpaid attention had led to gradual loss of hearing abilities among the populace, mostly unknown to victims until it became significant.
He said this was the essence of offering free hearing test to residents.
"Noise tolerance, however, varies based on source, situations, environment, individuals and cultures.
"It can also affect individuals differently, depending on several factors like noise type, duration, place and the moment it is generated.
"Exposure to noise can lead to annoyance, sleep disturbance, mood swing, negative impact and also have effect on the cardiovascular and metabolic system of man.
"Cognitive impairment in children has also been established, as well as psychological consequences for individuals, thereby affecting mental health, concentration, learning and productivity.
"Today's theme is centred on Vehicular Noise, as a result of indiscriminate honking on the streets of Lagos by motorists, and this stakeholder's engagement is to proffer solutions as well as provide free hearing tests for everyone.
"The Lagos State Government will, therefore, continue to partner with relevant stakeholders to ensure improvement in the standard of living of residents of Lagos by advocating self-compliance in all facets of the environment," Bello said.
In his welcome address, the Permanent Secretary, Ministry of Health, Dr Olusegun Ogboye, urged people to go for hearing test, as early diagnosis would protect further hearing loss.
"The earlier an audiologist can identify any issue through hearing test, the easier the hearing loss is treated.
"Treating problems when they first arise can prevent long term and permanent damage to your hearing.
"Any serious cases of hearing defects will be referred to our government hospitals for necessary attention," Ogboye said.
The Permanent Secretary, Ministry of Transportation, Mr Abdulhafiz Toriola, also made a presentation at the event.
He said that the Ministry of Transportation, realising the implication of inappropriate honking from motorists in Lagos State, introduced the annual Oct. 15th Safety Week Campaign initiative, tagged: "Horn Free Day", which commenced in 2014.
Toriola said that the objective of the "Horn Free Day" was to eliminate noise pollution coming from vehicles and ultimately improve the health condition of residents.
This, he  said, was by discouraging the indiscriminate use of horns and sirens.
He said that transportation was a significant and growing contributor to noise pollution  globally, hence, the need to promote a data gathering initiative for enhanced policy direction to address the development.
In his presentation on "Vehicular Noise and Hearing Deficits", the Director, Special Projects, Ministry of Health, Dr Tolu Ajomale, said that continous noise level would result to hearing damage and could lead to permanent or temporary loss.
Ajomale said that loud noise could cause ringing, hissing, or roaring in the ears (a condition called tinnitus), which occurred immediately after exposure to the loud noise and could be an indication of early hearing damage.
"Let us prevent our ears from damages as permanent hearing loss can neither be corrected by surgery nor a hearing aid. Seek early medical attention if constantly exposed to extremely loud noises," he said.
Free ear plugs were also distributed to protect the ears from loud noise and prevent damage to ears.
By Florence Onuegbu