No fatalities have yet been reported after a 6.1-magnitude earthquake struck off Taiwan's eastern coast on Monday, May 9, 2022, according to the Central Weather Bureau (CWB).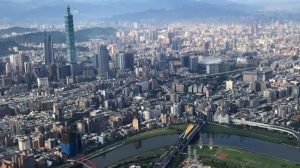 The epicentre was located about 90 kilometres east of Hualien City and at a depth of 27.5 kilometres, the CWB said.
CWB said that the quake was clearly felt all over Taiwan, with a magnitude-3 intensity in Taipei City.
CWB earthquake analysis centre director, Chen Kuo-Chang, told reporters on Monday afternoon that the shock was the fifth magnitude-6 quake this year and commented that "earthquakes have been more common this year than usual."
Kuo-Chang said that the chances of major damage was low due to the 90-kilometre distance from Taiwan's east coast.
CWB cautioned that aftershocks of magnitude 4 to 5 could occur in the next five days.
No fatalities or injuries were reported, but rail transportation was temporarily affected.
According to the Taiwan Railways Administration, 17 trains were delayed, but all problems were resolved by the afternoon, the state-owned Central News Agency reported.
CNA also reported that production operations in Taiwan's largest semiconductor foundries, the Taiwan Semiconductor Manufacturing Co and United Microelectronics, in the Hsinchu Science-based Industrial Park were not interrupted.