Nigerian environmental activist, Nnimmo Bassey, has commended a United States Court ruling which blocked the controversial sale of oil and gas drilling leases across 80m acres of the Gulf of Mexico by the Joe Biden administration.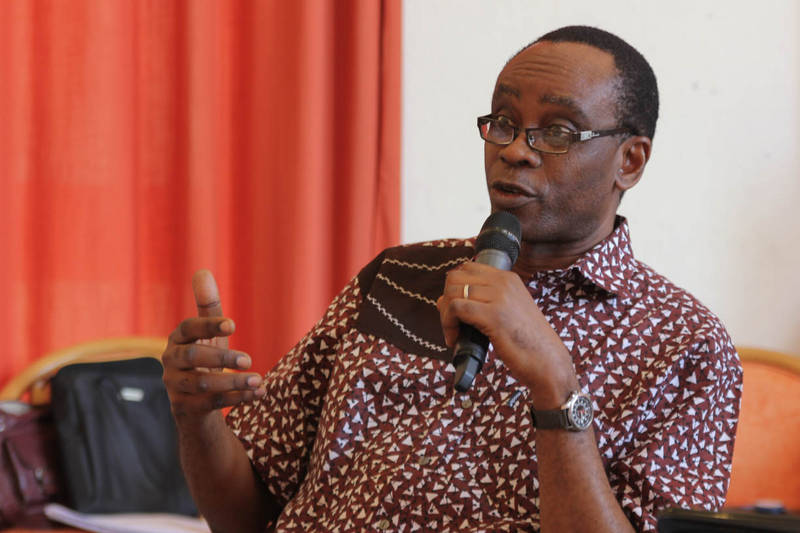 Bassey, who is the director, Friends of Mother Health Foundation (HOMEF), said the decision of the court has highlighted the dire need to intensify action towards mitigating environmental crisis in all parts of the world.
The lease sale was reportedly held in November, just days after the United Nations climate change conference ended in Glasgow, Scotland, where world leaders gathered to hold talks on how to reduce emission of gases that impact on the atmosphere, and the US President, Biden, had vowed to "lead by example" in addressing environmental crisis in the country.
Climate activists had sued the US federal authority for controversially approving the auctioning of oil and gas drilling leases in the Gulf of Mexico, with argument that it did not consider its negative impact on the environment.
Rudolph Contreras, a US district court judge for the District of Columbia ruled on Thursday, January 27, 2022, that the Biden administration did not consider the fact that the lease would exacerbate climate crisis in the country.
Contreras ordered that the new leases be annulled and the states' Department of Interior should carry out a new analysis to reveal planet-heating gases that would result if the drilling went ahead.
The ruling was considered a landmark victory for environmental groups as it prevented auction of what was the largest oil and gas leases in the gulf's history, says a report by The Guardian of UK on Friday.
According to The Guardian report, the Gulf of Mexico auction led to sale of 1.7 m acres to oil firms including Exxon, Chevron and British Petroleum (BP) for exploration.
Reacting to the development, Bassey said that addressing the challenge of climate disaster requires non-proliferation of fossil fuel activities anywhere in the world.
This is in line with the position of the International Energy Agency (IEA) that there should not be no new fossil fuel projects if the world want to avert dangerous consequences of heating the atmosphere through hydrocarbon emissions.
"This move by the US judge shows the vital need to halt the intensification of climate risks.
"Politicians must consider life and health of the planet before corporate profits and short term numbers at the polls. Tackling climate change requires not permitting the opening of new fossil fuel fields anywhere in the world. Not in the USA. Not in Namibia, not in Nigeria," Bassey stated.
Courtesy: Prime Business Africa