The Nigeria Incentive-Based Risk Sharing System for Agricultural Lending (NIRSAL) and Union Bank, in a recent partnership, have earmarked N10 billion for agriculture financing in the 2018 farming season.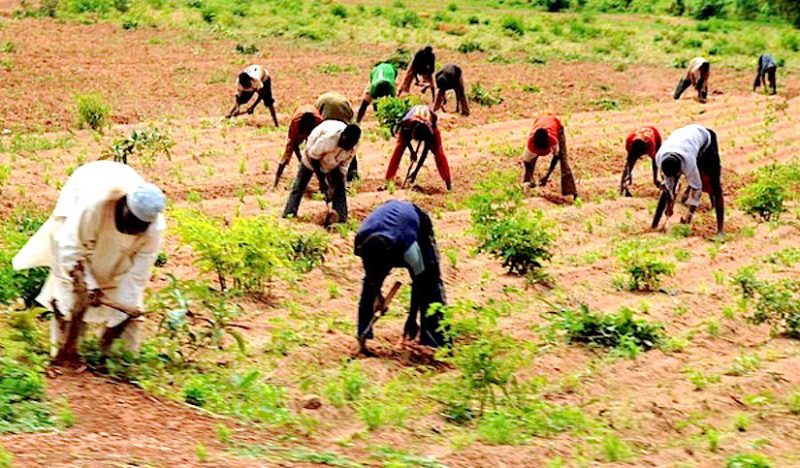 Managing Director of NIRSAL, Mr Aliyu Abdulhameed, who spoke at the launch of the scheme in Abuja on Friday, November 10, 2017, said that the programme was aimed at boosting agricultural productivity and modernisation via increased lending to the sector.
He said that the NIRSAL-Union Bank partnership would cover NIRSAL-supported projects in livestock and crop production, agricultural mechanisation, logistics and poultry.
He said that under the terms of the partnership, NIRSAL would provide credit guarantees to cover up to 75 per cent of Union Bank loans for bankable agricultural projects, using its 300-million-dollar risk-sharing facility.
Abdulhameed said that the funds, if fully utilised, would create about one million direct jobs and many more indirect jobs, while boosting the incomes of rural farmers and complementing government's efforts to drive inclusive economic growth through agriculture.
"This partnership is not only on making finance available to the relevant stakeholders but will also provide technical support for them through NIRSAL's $60 millionr technical assistance facility.
"We will provide a wide range of support to improve agricultural productivity, teaching best agricultural production best practices and providing effective capacity building to both farmers and Union Bank officials at our own cost.
"We are doing all these to enable us to ensure maximum deployment of funds, efficient utilisation of the money and 100-per-cent recovery.
"It is, indeed, vital that we learn from the various schemes where finance was provided which turned out to be unsuccessful.
"But with NIRSAL, we hope to get 100-per-cent recovery and, therefore, complete the cycle back to the banks,'' he said.
Abdulhameed also said that the scheme had been designed, not only to facilitate the beneficiaries' access to finance but also to ensure that they succeeded and paid back the loan.
He said that this year, NIRSAL had succeeded in getting commercial banks to devote N60 billion of their capital to finance agricultural businesses across the country.
He urged deposit money banks with low lending to the agricultural sector to commit more of their funds into agriculture lending so as to boost the country's food security.
Also speaking, Mr Emeka Emuwa, the Group Managing Director of Union Bank Plc., said that the initial N10-billion capital earmarked for the scheme would be expanded gradually as soon as milestones were achieved.
"What we want to do is to boost agricultural productivity with the much-needed credit lines.
"So, our focus will be on enhancing post-production, boosting capacity, aggregation and market expansion to cut post-harvest losses and provide market access for smallholder farmers.
"If you think of Nigeria, there are more than180 million inhabitants and almost everyone eats at least once a day. That tells you the scope of the opportunities which exists in agriculture,'' he said.