The Director-General, Nigerian Meteorological Agency (NiMet), Prof. Sani Mashi, says the mixture of harmattan and heat conditions presently being experienced in some parts of Nigeria is caused by oscillation of Inter Tropical Divide (ITD).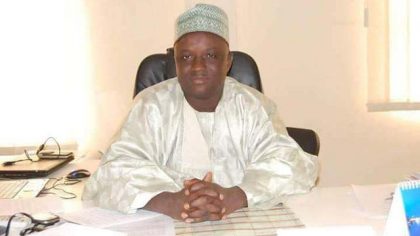 Mashi, in an interview with the News Agency of Nigeria (NAN) in Abuja on Sunday, January 28, 2018, explained that ITD is the point where the South-westerly air mass and north-easterly air mass meet.
He further explained that the climate of Nigeria was being controlled by those two major air masses that were moving along opposite directions.
According to him, while the north-easterly travels from Chad, through the Sahara desert into Nigeria through the north eastern direction, south-westerly comes from the ocean through the coastal side.
"Wherever they meet, that point is a divide that is known as Inter Tropical Divide (ITD).
"Already, that oscillation has ceased and it is much towards the southern part of the country meaning that the much of ITD is already in favour of the south-westerly that is coming from the southern part of Nigeria.
"Meaning that the south westerly is pushing the north westerly.
"So, that being the case, it means we are now expecting more moist condition than dry condition in the north central part of Nigeria.
"That is why we are not experiencing much of harmattan in the north central Nigeria and the temperature has started going down already.
"That means a build up to the expectation of rainfall in the northern central Nigeria and that is the situation we have right now,'' he said.
According to Mashi, the south westerly air mass from the southern part of the country is moist and usually hotter, while the north easterly air is drier and cooler.
He added that while the north easterly air mass brought lower temperature, the south westerly air mass transported hotter and higher temperature into the central region.
"Because of that the higher temperature is leading to more evaporation leading to more chances of condensation and that is why you have such a contradicting situation.
"You have haze and at the same time, the temperatures are higher.
"The expectation is that when you have haze the temperature should be lower because the north easterly is associated with lower temperature.
"South westerly is warmer because it has moisture and it is associated with warm air (ocean current).
"You are expecting that you would have higher heat where you are having because the ITD is oscillating and it is moving from one part of the north central to another.
"That is why we have these two contrasting situations in one location in most of north central Nigeria,'' Mashi explained.
According to him, the harmattan period is already becoming shorter because the south westerly air mass is already overpowering north easterly air mass over central northern Nigeria.
The implication of this according to him is that we are likely to have early commencement of rain within central northern Nigeria.
By Sumaila Ogbaje