The Nigerian Meteorological Agency (NiMet), says it is set to establish meteorological infrastructure in 34 universities in Nigeria.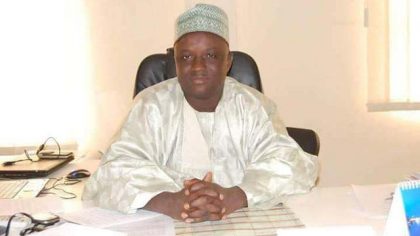 The Director-General/Chief Executive Officer of NiMet, Prof. Sani Marshi, said this in a statement issued by Mr Muntari Ibrahim, the General Manager, Public Relations Unit, NiMet on Thursday, November 2, 2017 in Abuja.
Marshi said the establishment of meteorological infrastructure was in furtherance of its target to increase the network of meteorological stations and boost its data collection.
The director-general spoke when he visited the Executive Secretary, National Universities Commission (NUC), Prof. Abubakar Rasheed.
Mashi said that NiMet had embarked on an aggressive programme to massively expand the network of meteorological stations in the country to about 1,000 by December.
According to him, one of the strategies the agency will employ to achieve this is to partner with Nigerian universities.
"Part of the things we said we would do is to see how we can extend our services to the Nigerian universities.
"NiMet has carried out an independent assessment of the universities and looked at the existing meteorological stations that these universities maintain.
"One of the things that are missing is the linkage between the universities and the agency.
"NiMet has the expertise and knows what should be in place, while the universities have the capacity to teach, but may not have the technical competence to know the best equipment for the best results.
"We feel that what we need to do, we need to come up with a way to help the universities get their infrastructure upgraded,'' he said.
Mashi said the partnership with the universities was a win-win situation, explaining that once the meteorological stations were upgraded, they would start generating data.
"This partnership according to him will expand the agency's network of stations, because the universities' infrastructure has been upgraded.''
The NUC executive secretary Rasheed, assured NiMet that the commission would fully support the initiative and promised to talk to the Vice Chancellors about it.
He commended NiMet for the initiative and expressed the hope that universities in the country would be covered by 2018 as well as Polytechnics and Colleges of Education.
By Sumaila Ogbaje