Director-General/CEO, Nigerian Meteorological Agency (NiMet), Prof. Sani Mashi, has been appointed into the International Advisory Board (IAB) of the West African Science Service Centre on Climate Change and Adapted Land Use (WASCAL).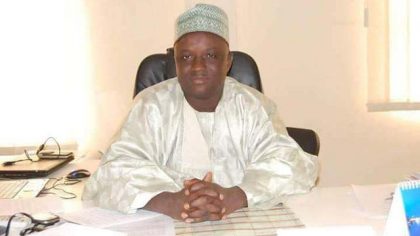 A statement by Mr Muntari Ibrahim, General Manager, Public Relations Unit of NiMet, on Monday, July 9, 2018 in Abuja, said the appointment is for a period of five years, effective from June 2018.
Ibrahim said that Mashi's appointment into the advisory board would contribute to the achievement of its sole aim of strengthening climate-related research in the West African Sub-region.
He said that NiMet's enormous impact in the sub-region seemed to be gaining traction and yielding positive fruits with the recognition and appointment of Mashi into the advisory board.
According to him, with this and many more, NiMet is not resting on its oars, as its motherly arm stretches towards other African countries by way of technical support.
Ibrahim disclosed that one WASCAL Doctoral Research Programmes on West African Climate System (DRP-WACS), was being hosted at the Federal University of Technology Akure.
He added that WASCAL project was a large-scale research-focused programme initiated to develop effective adaptation and mitigation measures to climate change.
According to Ibrahim, the role of the board is to serve as advisor to help facilitate students' selection, curriculum development and review, lecturers' selection and students' research proposal review.
"The board will also ensure the quality of the programme and its regional character, as well as deal with any other matters assigned by authorities of the WASCAL programme.
"The geographical focus of WASCAL is on West Africa, with in-depth research in case study watersheds in Benin, Burkina Faso, Nigeria and Ghana.
"WASCAL is designed to help tackle the challenge of climate change in a view to enhance the resilience of human and environmental systems to climate change and increased variability.
"It does so by strengthening the research infrastructure and capacity in West Africa related to climate change and by pooling expertise of ten West African countries and Germany.
"The programme is funded by the German Federal Ministry of Education and Research (BMBF)," he said.
By Sumaila Ogbaje